Luxury travel retailer DFS Group is launching a new global Whiskey Festival this summer, travelling to eight locations spanning the US, Asia and the Middle East.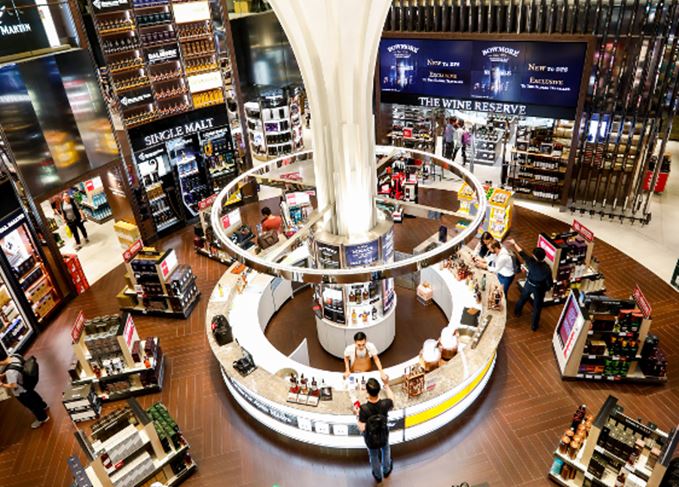 The Whiskey Festival – DFS has opted for the Irish/American spelling of 'whiskey' – will visit eight DFS store locations, offering customers the chance to sample up to 100 whiskies from around the world – including some rare and limited edition expressions exclusive to DFS.
Whisky samples will include Suntory Chita Single Grain, Johnnie Walker Blender's Batch 2: Bourbon Cask and Rye Finish, Royal Salute Polo Collection 2017, Bowmore's new travel retail range comprising 10-, 15- and 18-year-old whiskies, and Woodford Reserve Personal Selection.
DFS will also be helping travellers to understand their preferred style of whisky through the DFS Whiskey Flavor Profile tool, which divides whiskies into floral and delicate, fruity and elegant, smoky and intense, and rich and round categories.
Furthermore, brand ambassadors from The Whiskey House will be providing masterclasses throughout the festival, sharing their whisky advice and taking guests through complimentary tastings.
The Whiskey Festival will take place in the following locations on the following dates:
27 May-30 June: DFS, Singapore Changi Airport
1-30 June: DFS, Hong Kong International Airport; DFS, Los Angeles International Airport; DFS, San Francisco International Airport; DFS, John F Kennedy International Airport; T Galleria by DFS, Angkor
1-31 July: DFS, Hawaii Honolulu International Airport
1-31 August: DFS, Abu Dhabi International Airport
Brooke Supernaw, DFS Group's senior vice president for wines, spirits, tobacco, food and gifts, said: 'As interest in whiskey continues to grow, we're thrilled to provide travellers with a chance to celebrate all things whiskey with the launch of our first-ever global Whiskey Festival.
'From collectors to those trying whiskey for the first time, the Whiskey Festival is designed for discovery, offering a way to explore this multi-faceted spirit.'