Luxury blended Scotch whisky Royal Salute has released a new 21-year-old limited edition expression – Royal Salute Polo Edition.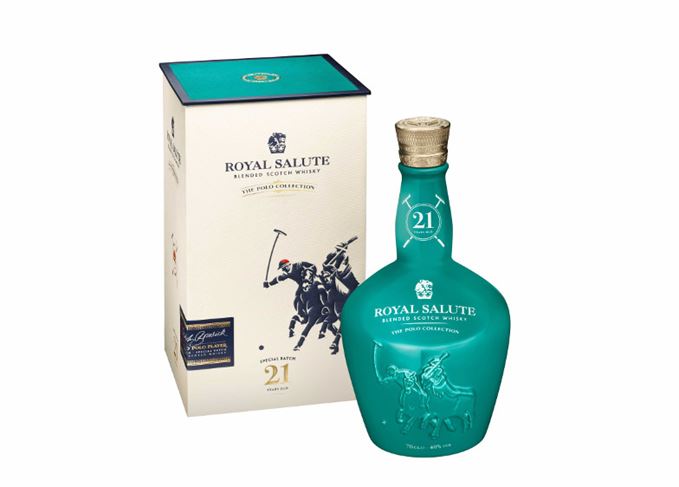 The new blend was developed by Royal Salute's director of blending Sandy Hyslop and is bottled in hand-made, turquoise porcelain bottles, each embossed with polo players.
It follows the launch of a 32-year-old blend in travel retail last year to commemorate the accession to the throne of King James VI.
Royal Salute Polo Edition will be available exclusively in Singapore travel retail from June, before a worldwide launch in September.
Bottled at 40% abv, Royal Salute Polo Edition will be available at about US$140 (£108) per 700ml bottle.
Peter Moore, prestige brand director at Royal Salute owner Chivas Brothers, described the 21-year-old as being a 'more delicate-tasting blend, ideal for outdoor, daytime enjoyment'.