Royal Salute has introduced a second expression in its Polo Collection, celebrating the 'lingering bonfires, evocative salty winds and warm seaside air' that are 'synonymous' with beach polo.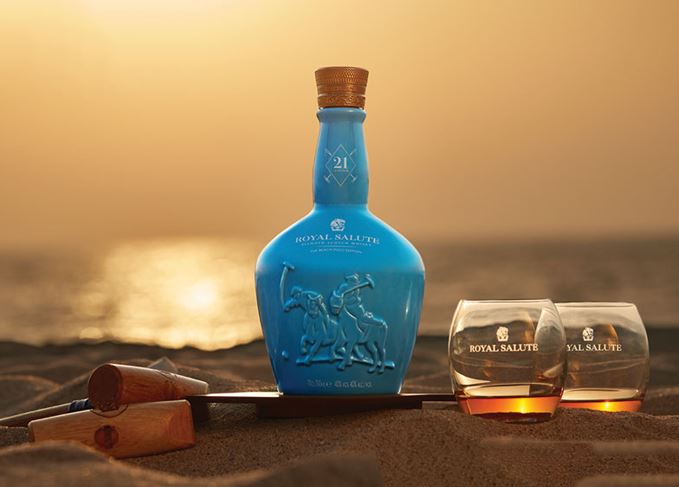 Royal Salute 21 Year Old Beach Polo Edition is presented in a blue, porcelain decanter designed to reflect the 'blue skies and sea' associated with playing polo on the beach.
Like its predecessor, a 21-year-old released in June 2017, the Beach Polo Edition is endorsed by Royal Salute world polo ambassador and former England captain Malcolm Borwick.
'Royal Salute has a longstanding affinity with polo; we share values with the noble game of honour, skill and integrity, and are proud to support more than 10 international tournaments annually,' said Royal Salute marketing director, Mathieu Deslandes.
'Beach polo embodies all the qualities of the traditional sport which is why it's a natural fit for our brand, however, it is slightly more playful fun, which is an exciting space for us to be playing in.'
Created by director of blending Sandy Hyslop, the 40% abv expression is said to embody 'rich, sweet, fruity notes' with 'sweet bonfire smoke… and apricot jam, candied lemons and nutmeg'.
Initially released as a global travel retail exclusive in July, the expression is now available global from select retailers for around US$140 for a limited period.