Holyrood distillery has embarked upon a £5.5m funding drive in its efforts to bring single malt distilling back to Edinburgh for the first time in 90 years.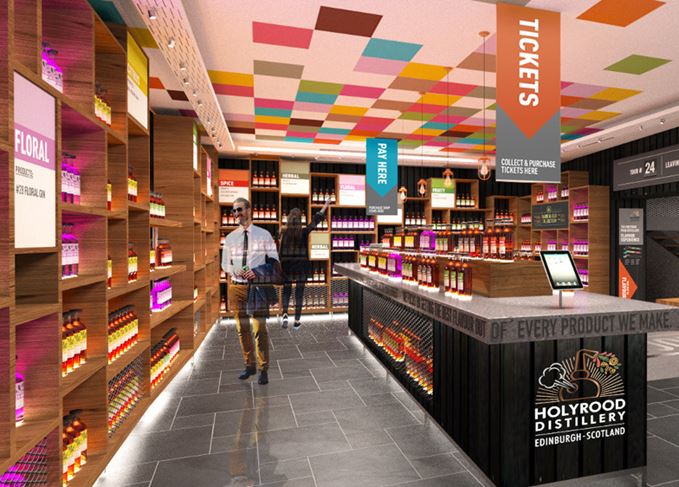 Johnston Carmichael is leading the firm's fundraising efforts, with the money set to go towards renovating the city's 180-year-old Engine Shed building in St Leonard's Lane into an 11,969 sq ft distillery and visitor centre.
The distillery is the brainchild of ex-Macallan master distiller David Robertson and Rob and Kelly Carpenter, who founded the Canadian branch of the Scotch Malt Whisky Society (SMWS).
Holyrood was granted planning permission by the City of Edinburgh Council last year, with distilling forecast to begin in late 2018. The distillery will concentrate on producing a range of single malt whiskies, liqueurs and other spirits, and anticipates the first bottles of Holyrood whisky will be available to purchase by 2021.
The visitor centre, Holyrood's 'Home of Flavour', will offer guests an immersive sensory and educational experience of the distillery when it opens next year, and will include a tasting room, and a wood and maturation room.
Rob Carpenter, managing director of Holyrood distillery, said: 'Kelly, David and I all love our spirits and we're incredibly enthusiastic about making flavour-filled single malts, gins and other cool tipples, as well as creating an experience which allows our visitors to truly immerse themselves in the world of Holyrood.
'We are confident that by placing a working distillery in the heart of Edinburgh's capital, with the visitor numbers and cash flow that is expected to provide, we are creating something that is quite different from the typical distillery start-up.'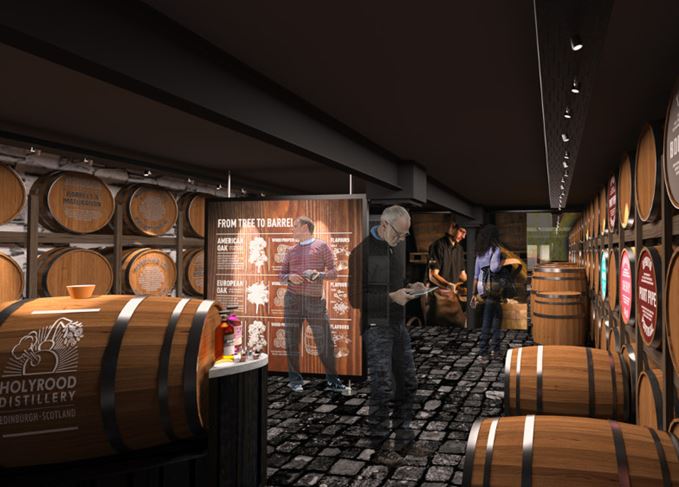 Visitor centre: Guests will be able to explore the wood and maturation room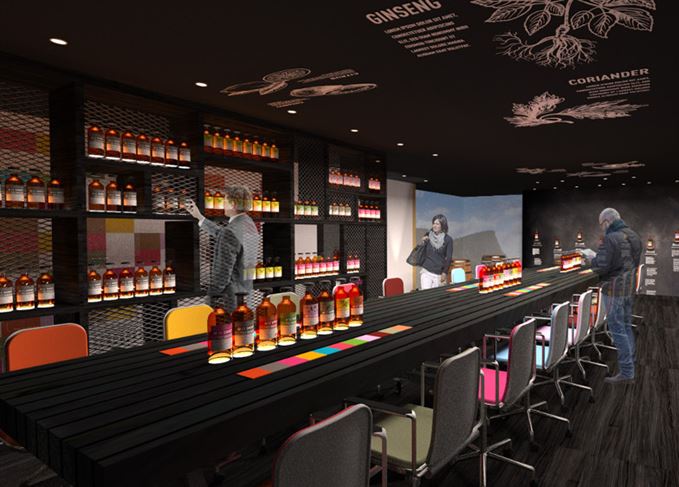 Flavour profiles: Visitors can take part in tasting experiences in the distillery's tasting room