Edinburgh's Holyrood Distillery has announced it will open its doors to the public on Tuesday, 30 July, and has launched its booking portal for tour experiences.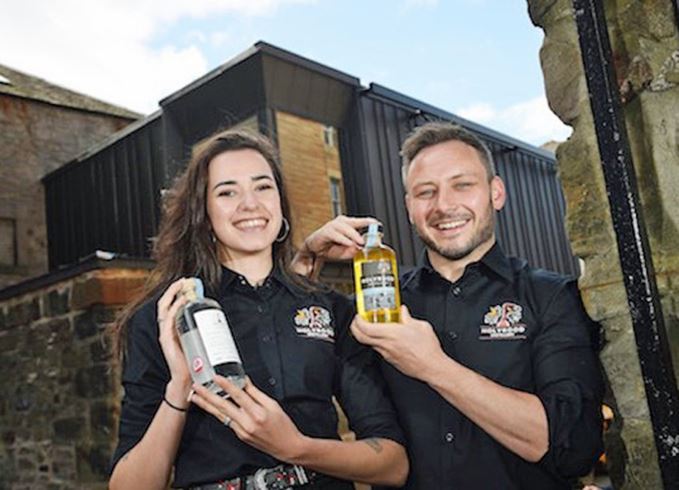 The 'historic' opening day will mark the first time since Glen Sciennes closed in the 1920s that central Edinburgh has had an operational single malt whisky distillery.
Holyrood Distillery co-founder Rob Carpenter said: 'It's been an incredible journey to get to this point, and to be able to bring single malt whisky back to the heart of Edinburgh for the first time in almost 100 years is a true privilege.'
The distillery complex, which also contains a visitor centre and shop, is located on the edge of Holyrood Park and is within a commutable distance to Edinburgh Waverley rail station and other attractions in the city.
The aim is for Holyrood Distillery to become a major visitor attraction, both for locals and for visitors to the Scottish capital.
The distillery, which is housed in a former railway goods shed dating back to 1831, also produces gins and liqueurs.
Visitors can book a range of daily guided distillery tours and tasting experiences through Holyrood's website year-round, with tickets for adults starting at £14.
Holyrood Distillery is the brainchild of Rob and Kelly Carpenter, co-founders of the Canadian branch of the Scotch Malt Whisky Society (SMWS), and of former Macallan master distiller David Robertson.
Construction on the distillery began in May 2018 after £5.8 million of additional funding was secured to transform the historic buildings and add a visitor centre.
The complex is one of several whisky distilleries set to launch in Edinburgh; the Port of Leith project is preparing for construction, and John Crabbie & Co is set to make a return to the city.