Glenturret distillery has named its latest limited edition 'Bottle Your Own' cask after the distillery's famous mouser: Towser.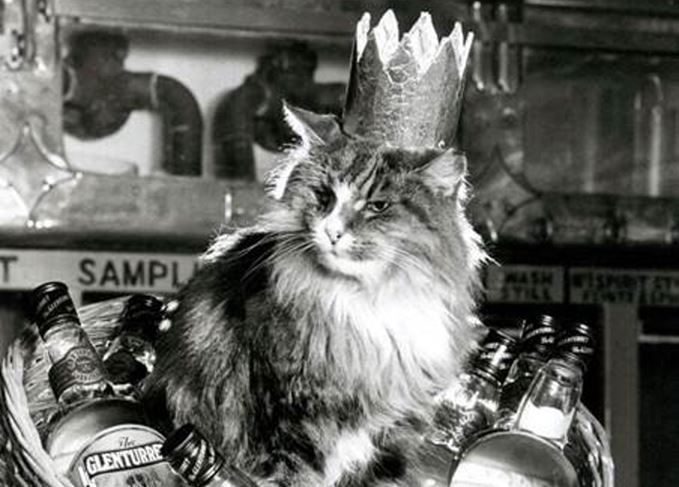 The 13-year-old cask is a first-fill American oak Sherry puncheon, filled on 6 November 2003 and chosen by master whisky maker Gordon Motion.
With an abv of 60.2%, the Towser Cask whisky will cost £85 per bottle, with £5 from each purchase to be donated to the Snow Leopard Trust, which strives to protect endangered cats through community-based conservation projects. It is available from Glenturret's distillery shop, part of Crieff-based the Famous Grouse Experience.
Famous feline Towser is following in the footsteps of previous 'Bottle Your Own' celebrities, including actors Gerard Butler and Ewan McGregor, tennis champion Andy Murray and the Earl and Countess of Strathearn.
Towser worked as Glenturret distillery's mouser from 1963 until her death in 1987, catching 28,899 mice during her 24-year post.
Her achievements have been recognised by Guinness World Records and she has also been remembered with a bronze statue outside the Famous Grouse Experience.
Stuart Cassells, general manager at the Famous Grouse Experience, said: 'With it being 30 years since the passing of Glenturret distillery's most famous feline, we thought it was about time she was celebrated with her very own cask of the whisky she protected for so many years.'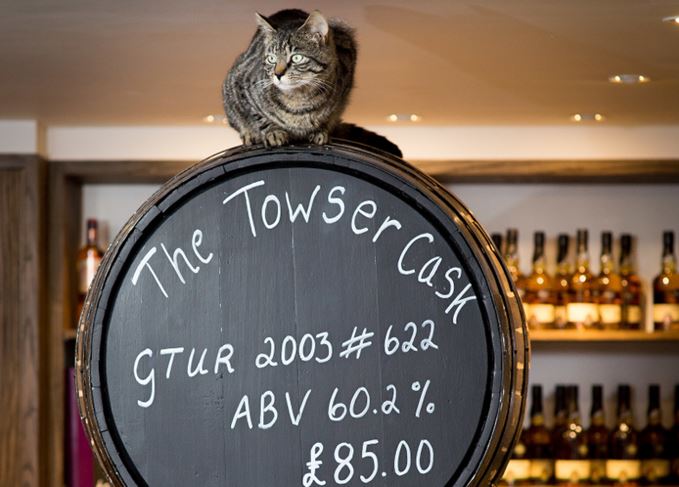 The Towser Cask: One of the current distillery cats, Turret, atop the 'Bottle Your Own' cask