Blended Scotch Cutty Sark and Glenturret distillery – the home of The Famous Grouse – are being put up for sale by their owner Edrington as part of plans to refocus its portfolio on premium brands.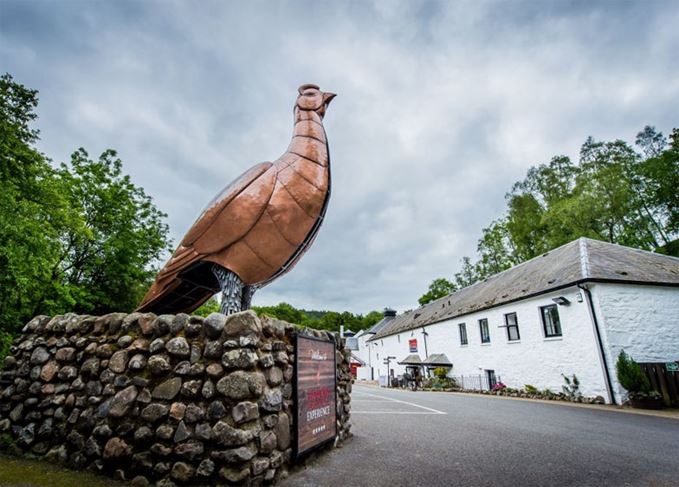 The owner of the new Macallan distillery on Speyside expects a 'high level of interest' in the two brands from prospective buyers.
Glenturret distillery in Crieff is currently home to the Famous Grouse visitor centre, which attracts tens of thousands of visitors each year.
While Glenturret's single malt whisky is a relatively small brand on its own, selling around 48,000 bottles a year, it forms a major component of the blended Scotch.
Both the distillery and visitor centre are being offered for sale, which will see the closure of the Famous Grouse Experience, although all 31 employees at the site are expected to keep their jobs in the transfer.
Edrington will however keep hold of The Famous Grouse brand, which is the best-selling whisky in Scotland.
Gerry O'Donnell, corporate affairs director for Edrington, said the company is considering creating a new visitor experience for the brand elsewhere.
'It's a good chance for us to reimagine our experiences for consumers in the future,' he said.
Edrington chief executive Ian Curle said the sale of both Glenturret and Cutty Sark would enable the company to focus on its premium portfolio, including Macallan, Highland Park, Glenrothes and Famous Grouse.
'Premium spirits is the fastest growing area of the spirits market,' he said.
'Focusing our resources and investment on the brands best equipped to compete powerfully will help Edrington to capitalise on the long term prospects from premium spirits.'

Heritage brand: Cutty Sark was originally created to be smuggled across to the US during Prohibition

The news follows the opening of Macallan's new subterranean distillery near Craigellachie, which forms part of a £500 million investment in the brand.
O'Donnell added: 'These brands are above Glenturret in the pecking order and it's our sense that Glenturret will get the focus and investment and consideration in another owner that it probably needs.'
The sale will also allow Edrington to focus on the development of Glenrothes single malt, having bought the distillery back from London wine and spirits retailer Berry Bros. & Rudd in April 2017.
Now available in over 30 countries, Glenrothes will see a new range and packaging introduced later this summer.
Cutty Sark, which was created in 1923 by Berry Bros. & Rudd, and owned by Edrington since 2010, is the biggest selling blended Scotch in Spain, Greece and Portugal, selling over eight million bottles a year.
The brand accounts for 10% of all spirits bottled at Edrington's Great Western Road facility in Glasgow, although any impact on production 'can be managed over time'.
The news comes as Edrington announced an annual sales increase of 7% for its 2017/18 financial year, and pre-tax profit increase of 3%.
The company also produces Brugal rum and Snow Leopard vodka.