An Aberdeenshire brewery has transformed its site into a Scotch whisky distillery, becoming the first to open in the Royal Deeside area for around 200 years.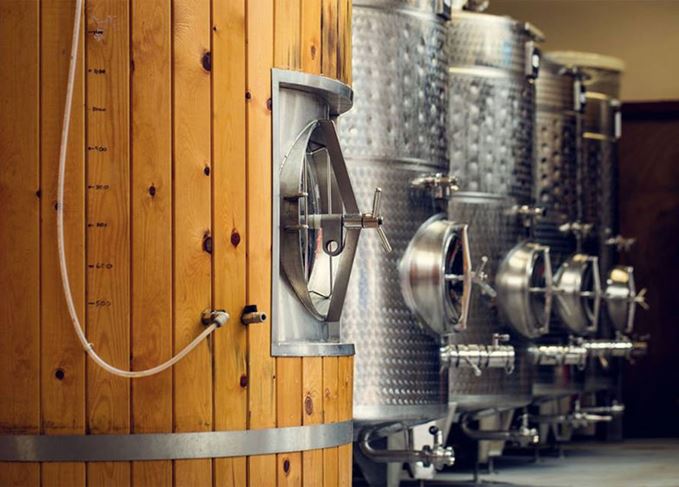 Twin River distillery, part of Deeside Brewery in Banchory, is combining traditional brewing practices with American craft distilling techniques to produce a range of whiskies, gins and grain spirits that are 'different from the mainstream'.
The site laid down its first casks of single malt whisky in July, but has plans to transfer the entire operation to a larger two-acre site in the town.
The team, led by IT entrepreneur Michael Bain and brand manager Ryan Rhodes, who own Dusk bar in Aberdeen, plan to commence the build of a new destination distillery, brewery, visitor centre and taproom in 2018.
To fund the move, Twin River is seeking to raise £1.4 million through the pre-sale of casks.
Twin River's first whisky, double-distilled on one small 500-litre square iStill, has been brewed from a chocolate malt mash, and filled into 55-litre virgin oak octaves 'to mature the whisky quickly'. It will be released in 2020 when it's three years old.
The operation intends to also produce an aged rye spirit 'matured quickly' in 200-litre ex-rye whiskey casks from the US.
Twin River will use a 'secret' maturation technique similar to Blue Ridge Distilling Co. in North Carolina, US, which inserts additional toasted cuts of oak into the cask.
Rhodes, a former bartender, said: 'We're using different maturation techniques so we can release our rye spirit as quickly as possible. It shouldn't feel as young as it is.
'With our cocktail background we wanted to focus on rye whiskey – there's a big insurgence of rye but bartenders don't see the necessity to age it for three years. So we're looking at what they're doing in America and will be targeting that market with our Scotch rye.'
Twin River has appointed Andrew Tulloch, a former electrician and keen home brewer as its head distiller.
The distillery launched its first product earlier this month, a prototype of Twin River Gin, at Sessions, an outdoor craft gin and beer festival in Aberdeen.
Royal Lochnagar was the last distillery to open in Royal Deeside, in 1823.