Isle of Raasay distillery has begun its first distillation runs today (12 September) ahead of its official opening later this week.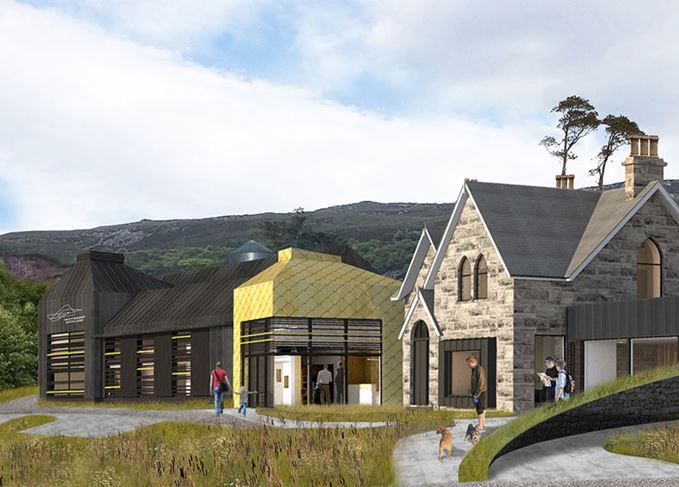 After 18 months of construction, Raasay's first legal whisky distillery will soon be capable of producing around 150,000 bottles of single malt Scotch each year, the first of which will be ready to drink in 2020.
As well as producing Scotch, the distillery hopes to attract over 12,000 tourists to the Hebridean island – which is home to just 120 residents – every year.
Accommodation for the Na Tùsairean members club will open at a later date, while the first distillery tours will take place from 16 October.
The distillery is owned by Edinburgh-based firm R&B Distillers, which acquired Raasay's Borodale House, a derelict Victorian hotel, in 2015 with plans to transform it into a distillery and visitor centre.
Chris Taylor, VisitScotland regional partnership director, said: 'The opening of the new Isle of Raasay distillery is an exciting addition to the tourism offering in the Highlands, particularly with the development of a visitor centre and the promise of such fabulous views from the distillery itself.
'Whisky is so embedded in the traditions of this country so it seems very fitting that the new distillery is opening during Scotland's Year of History, Heritage and Archaeology.'
Isle of Raasay distillery will produce a light, fruity and delicately smoky single malt, which will be matured on-site in a mixture of first-fill American oak, European oak and Tuscan red wine casks.

Room with a view: Isle of Raasay's stillhouse has wide-sweeping views of neighbouring Skye

Heriot Watt Brewing and Distilling graduate Iain Robertson was appointed distiller in July, while Chris Anderson, master distiller with past experience with Dewar's, Caol Ila and Torabhaig, will oversee production for the distillery's first five months.
Alasdair Day, co-founder of R&B Distillers, said he was hopeful Isle of Raasay's first spirit will be filled into cask within the next three months, following successful mashing and distillation trials.
'We're hanging onto having our first cask laid down by the end of the year so we can still have our first whisky to release in 2020,' he said.
In the meantime, the company will continue to release annual batches of Raasay While We Wait, a peated Highland single malt that's reflective of the style of whisky expected from the distillery.
R&B Distillers also plans on building a second distillery in the Scottish Borders, and is in the process of locating a suitable site.
Find out more about Isle of Raasay distillery and its spirit in our Whiskypedia section.