Balvenie has unveiled the third part of the DCS Compendium collection of single malts – five whiskies priced at £57,000 and including the Speyside distillery's oldest release to date.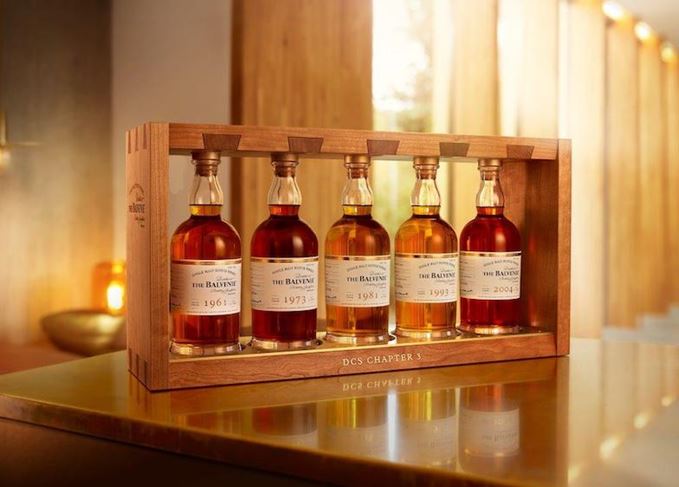 Balvenie DCS Compendium Chapter 3 is the latest release in a five-part, five-year series celebrating the career of Balvenie malt master David Stewart MBE.
This year's quintet of single cask single malts includes the distillery's oldest release to date: a 55-year-old whisky distilled in 1961 and priced at £35,000 a bottle.
The theme of 'Secrets of the Stock Model' – which follows 'Distillery Style' in Chapter 1 and 'The Influence of Oak' in Chapter 2 – aims to celebrate Stewart's knowledge, experience and skill in assessing the many factors that impact maturing whisky stocks.
'In my role as malt master, one of the most challenging and ultimately rewarding aspects is the management of our large and precious whisky stocks,' said Stewart.
'This chapter is a tribute to the strategic decisions we've made over the years, as we look to control stock management variables such as industry demand, new innovations and, of course, the angels' share.'
The five whiskies include a 1973 European oak oloroso Sherry butt to recall the 1970s whisky boom, and a 1981 refill American oak hogshead to mark the first vintage used to produce Balvenie DoubleWood in 1993.
A 23-year-old whisky from 1993 commemorates that launch and the switch to the current Balvenie bottle, while 2004 was Stewart's 30th year as malt master, as well as the year that Balvenie Thirty was released.
When complete, the Balvenie DCS Compendium will comprise 25 whiskies, with a combined value of about £125,000. Chapters 4 and 5 will focus on 'Expecting the Unexpected' and 'Malt Master's Indulgence' respectively.
Fifty sets of Chapter 3 are available globally, priced at £57,000 each, with each whisky also available for individual purchase.
Full details of Balvenie DCS Compendium Chapter 3:
1961: 55 years old, Cask 4193, European oak oloroso Sherry hogshead, filled 14 June 1961, 41.7% abv, £35,000
1973: 43 years old, Cask 8556, European oak oloroso Sherry butt, filled 7 June 1973, 46.6% abv, £15,000
1981: 35 years old, Cask 7824, refill American oak hogshead, filled 29 October 1981, 43.8% abv, £3,500
1993: 23 years old, Cask 11621, refill American oak hogshead, filled 6 December 1993, 51.9% abv, £900
2004: 13 years old, Cask 741, European oak oloroso Sherry butt, filled 19 January 2004, 58.2% abv, £600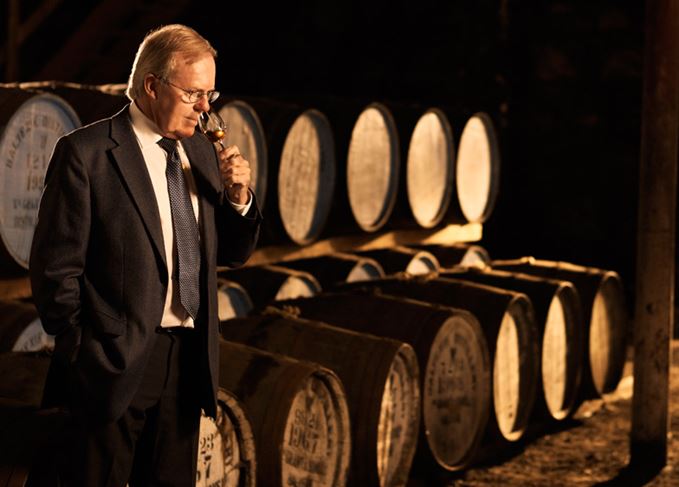 David Stewart MBE: The Balvenie malt master has workedin whisky for over 50 years