An 18-year-old woman taken on as an apprentice by Diageo Abercrombie copperworks is believed to be the first female recruit into the coppersmith trade in Scotland.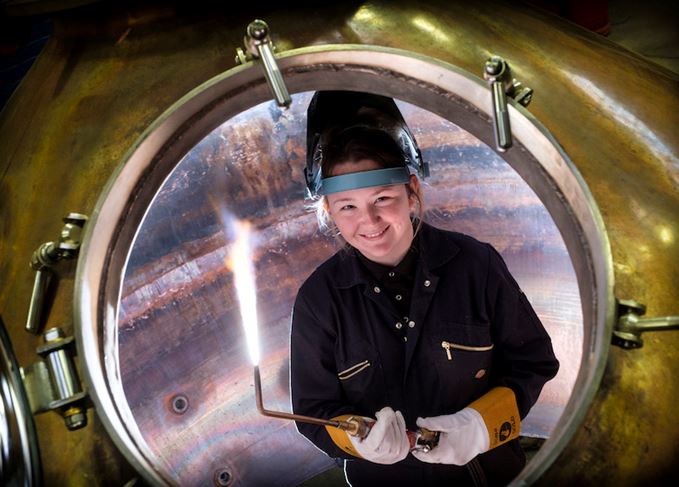 Rebecca Weir, from Alloa, won her place as a first-year modern apprentice after an 'impressive' interview.
She will now learn how to hand-beat copper sheets and weld them into whisky stills, and will be trained in computer-aided design techniques.
The former pupil of Alloa Academy said: 'I thought it sounded like a really interesting route and I knew it had to go for it.
'I wasn't put off by gender stereotypes – I don't think that should stop anyone from doing what they want to do. It's really exciting to be part of something which is so important to the whisky industry.'
Rebecca is part of the latest apprentice intake at Diageo Abercrombie, along with Calum Mactaggart, 16, from Islay, and Steven Key, 34, a mature apprentice recruit.
Diageo said a quarter of its apprentices in Scotland are female, along with 17% of the malt distilling workforce, with 40% in management roles.
Scotland's oldest copperworks, Diageo Abercrombie was established in Alloa in 1790 and now makes stills for the company's distilleries across Europe, employing 43 coppersmiths and nine apprentices.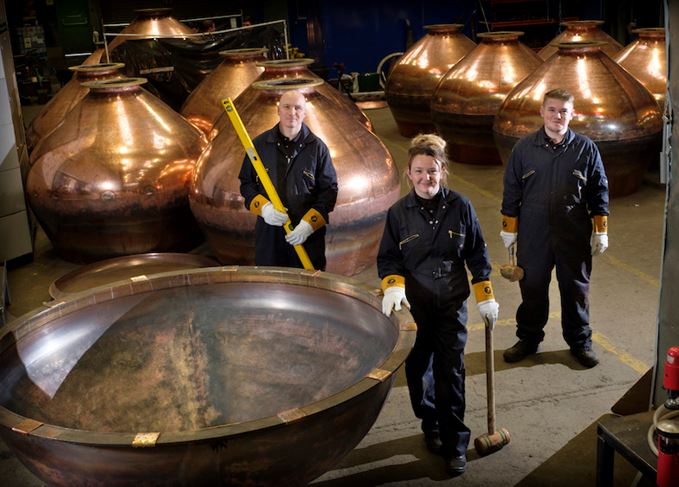 Training team: The apprentice intake includes (l-r) Steven Key, Rebecca Weir and Calum Mactaggart