Perthshire distillery Tullibardine has added a third single malt to its Custodians Collection: Tullibardine 1962, matured for 52 years.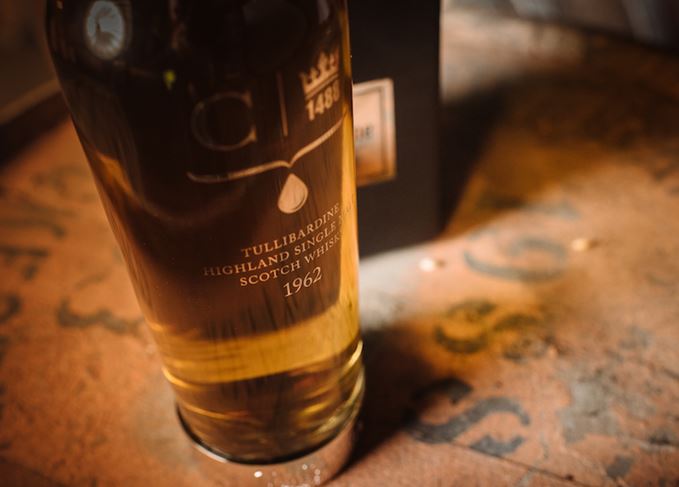 Tullibardine 1962 was taken from the distillery's last two casks of whisky distilled on 27 December 1962, and joins Tullibardine 1952 and Tullibardine 1970 to form the Custodians Collection.
Matured in American oak casks for 52 years, only 250 bottles of Tullibardine 1962 are available, priced at £1,990 each.
The whisky is said to feature 'tantalising hints of a lush green meadow' on the nose, ending with 'desiccated coconut and smooth dark chocolate' on the finish.
'This is truly a very special release for the brand and distillery, and one which is precious to us here at Tullibardine,' said John Torrance, distillery manager.
Purchasers of Tullibardine 1962 are also given lifetime membership of the Tullibardine Custodians Club, the distillery's membership scheme.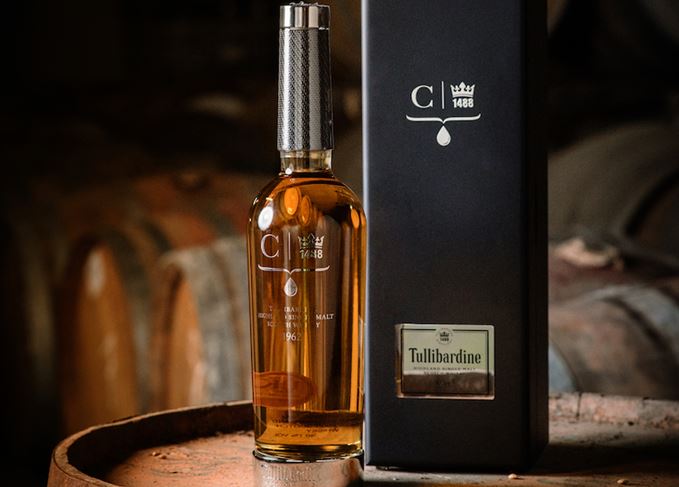 New Custodian: The single malt joins whiskies from 1952 and 1970 in the collection