A bottle of 50-year-old Yamazaki has become the most expensive Japanese whisky ever sold at auction, selling for HK$2.3 million (£212,528).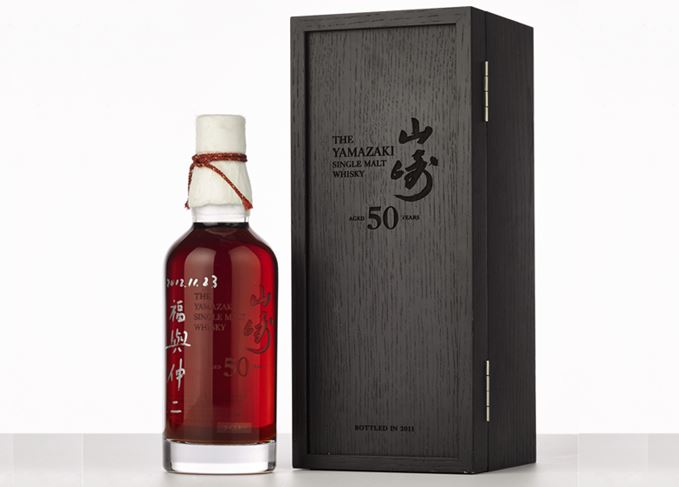 The bottle, which was sold at the Hong Kong branch of international auction house Sotheby's on 27 January, more than doubled the estimated sale price of HK$1.1 million.
Paul Wong, a specialist at Sotheby's Wine, Asia, said: 'We are thrilled with the new world auction record set by the Yamazaki Aged 50 Years NV, the highest price achieved for any single bottle of Japanese whisky.'
A 2005 bottling of Yamazaki 50 Year Old sold for just over HK$1m in 2016, breaking the same record at under half the value.
Wong added the sale of this more recent edition, bottled in 2011, 'illustrates a whisky market in full swing.'
'Once again we saw active bidding from across Asia, underpinned by discerning buyers here in Hong Kong,' said Adam Bilbey, head of Sotheby's Wine, Asia. 'This was an incredible way to kick off our 2018 sales.'
Also sold during the auction was a 50-year-old Macallan Millennium Decanter (1949), sold at HK$492,000, and a bottle of 50-year-old Karuizawa 1965, sold at HK$430,500.
Yamazaki was Japan's first commercial whisky distillery and opened in 1923, marking the 50-year-old as not only an unusually old and rare Japanese whisky, but one representing a significant portion of Japan's whisky history.