Eden Mill distillery and brewery has submitted plans for an ambitious new £4 million expansion in Fife.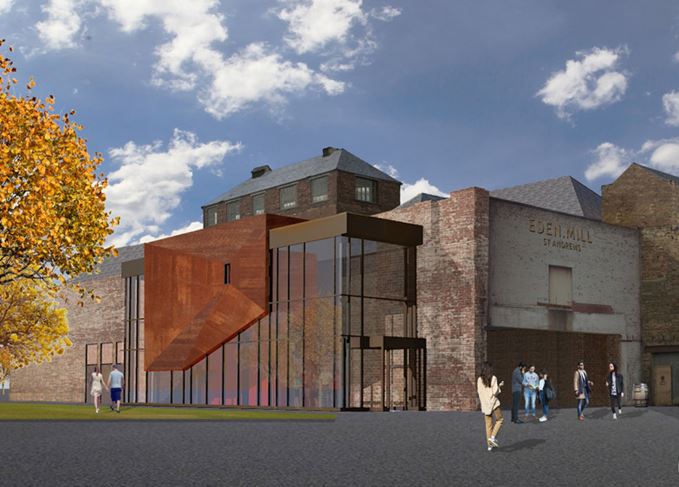 Under the plans submitted to Fife Council, Eden Mill will extend its Guardbridge premises to increase the production of its whisky, gin and beer, as well as continue to experiment on new products.
The proposals also include plans for a café/ bar, visitor centre, shop, presentation room and a VIP tasting area, enabling Eden Mill to accommodate over 50,000 tourists per year.
The distillery's expansion will see it occupy the Guardbridge Paper Mill on the University of St Andrews' Eden Campus, which is also the former site of Seggie distillery.
A 19th century distillery founded by the Haig family, Seggie was among the first to adopt a Coffey still for producing grain whisky in 1845.
Paul Miller, co-founder of Eden Mill, said: 'With ambitions to grow the business, it's the right time for Eden Mill to move forward with plans for a new distillery and brewery.
'We have always been pioneering, and this expansion can open the door to new product development and continued success.'
Eden Mill was Scotland's first modern combined brewery and distillery when it began producing whisky at Guardbridge in 2014.
While its whisky is yet to be released, Eden Mill is known for its experimental work in distilling barley with different roasting levels.
Miller added: 'To stay competitive, the spirits industry in Scotland needs to embrace new ideas and experimentation while respecting its heritage and traditions, particularly with whisky. At this new site, Eden Mill will be in the perfect position to invest in new products and lead the way with innovation.'
Once built, Eden Mill will work alongside other tenants at the Eden Campus, including a biomass energy centre, to grow a 'sustainable local economic model'.
'We firmly believe that this development will greatly benefit the local area and the wider Scottish economy, which is always what we have set out to achieve as a business,' Miller said.