Islay distillery Bunnahabhain has released two new limited edition expressions, including a peated single malt.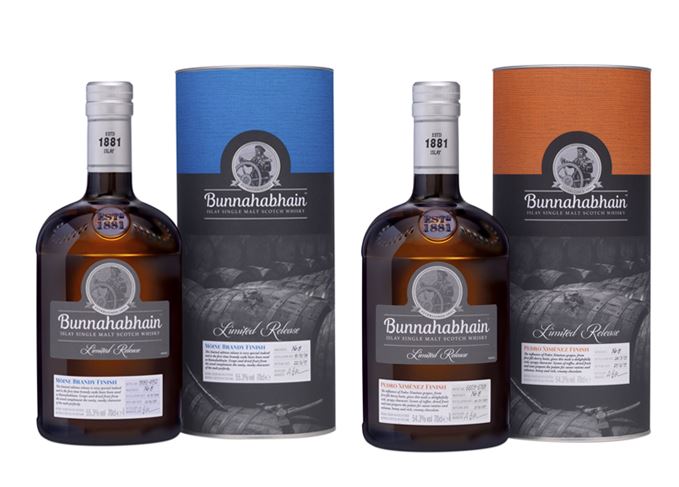 Bunnahabhain 2004 Moine Brandy Finish is bottled at 55.7% and has been finished in brandy casks, a first for the island distillery.
The whisky is peated, featuring a 'complex and intriguing nose of honeyed nuts and rich oak' along with a 'smoky and peppery finish', Bunnahabhain said.
'The influence of the brandy casks in its final years of maturation has created a wonderful richness and complex palate that really complements the salty character of Bunnahabhain,' said Derek Scott, brand director – malt whisky at distillery owner Distell.
The second limited edition whisky, Bunnahabhain 2003 Pedro Ximénez Finish, is an unpeated malt finished in Sherry butts and bottled at 54.8%.
The single malt is said to be 'rich and syrupy', making it 'a unique combination of the classic elegant style of Bunnahabhain, contrasted by a sweet note drawn from the Sherried wood', according to Scott.
The whiskies have been released to select markets, with the 2004 Moine Brandy Finish retailing at an RRP of £80, while the 2003 Pedro Ximénez will be sold at an RRP of £85.