A 1920 bottle of Glenfarclas single malt whisky, believed to be the oldest unopened bottle in existence, has come home to the distillery nearly a century later.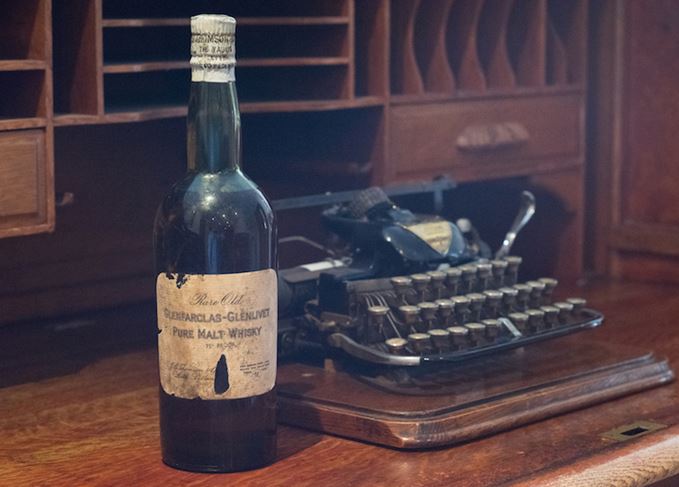 The bottle, labelled 'Glenfarclas-Glenlivet Pure Malt Whisky', was presented to the manager of Gartloch distillery, Stephen Dowell, when the North Lanarkshire grain plant closed in 1920.
Dowell gave it to his daughter in 1947, who passed it on to her niece's husband, Hugh Taylor, in 1988 – after it was found wrapped in a tea towel at the back of a laundry cupboard.
Hugh Taylor kept it until recently, when he contacted Glenfarclas – and the bottle will now become the latest addition to the Ballindalloch distillery's archive.
Glenfarclas chairman John Grant said he had no doubts about the whisky's authenticity, thanks to 'a number of features on the bottle'.
He added: 'I am delighted to bring this bottle containing whisky from the time of my grandfather back to its spiritual home, and as such add another chapter to our archive.'
The 1920 bottle will be on display at the Glenfarclas visitor centre during this week's Spirit of Speyside Whisky Festival, alongside the distillery's 2018 festival bottling.
The Glenfarclas 2004 single cask single malt, selected by distillery manager Callum Fraser, is priced at £120, with 80 bottles a day available from the distillery from Thursday on a first come, first served basis.