English whisky distillery the Lakes has auctioned the first bottling of its inaugural single malt, Genesis, for £7,900, breaking two world records in the process.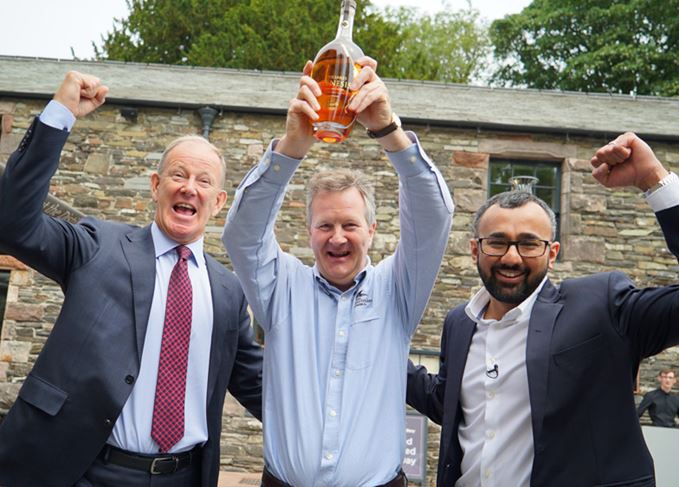 The whisky is the most expensive single malt yet sold from a new distillery, beating the previous holder Eden Mill by £800.
The Genesis bottling is also the most expensive bottle of English whisky yet sold at auction.
Paul Currie, founder and chief operating officer of the Lakes distillery, said: 'This is an historic moment and the success of the auction and the interest in Genesis demonstrates that the Lakes single malt whisky is a credible alternative to whiskies from the world's established distilleries.'
In addition to the first bottling, 98 more bottles of Genesis were also auctioned, fetching an average price of £900 each, all via whiskyauctioneer.com.
Genesis is a no-age-statement English single malt, sold at a cask strength of 58.3% abv.
First matured in oloroso Sherry hogsheads, providing 'a vibrant character full of dried ginger', the whisky underwent a second maturation in European and American oak casks to add notes of 'dried fruit and vanilla'.
Finally, the whisky was then married in orange wine casks from Andalusia, Spain, giving the single malt a 'spicy and chocolate orange' character.
The release coincided with the Lakes' launch of the 'world's first' Anglo-Scots blended malt, a hybrid whisky called Steel Bonnets.
The Lakes' next limited series of single malts, a selection of four different expressions known as the Quatrefoil Collection, will be released from September this year.