Highland distillery Tomatin has released a limited-edition single malt aged for 15 years and finished in first-fill Moscatel wine barriques.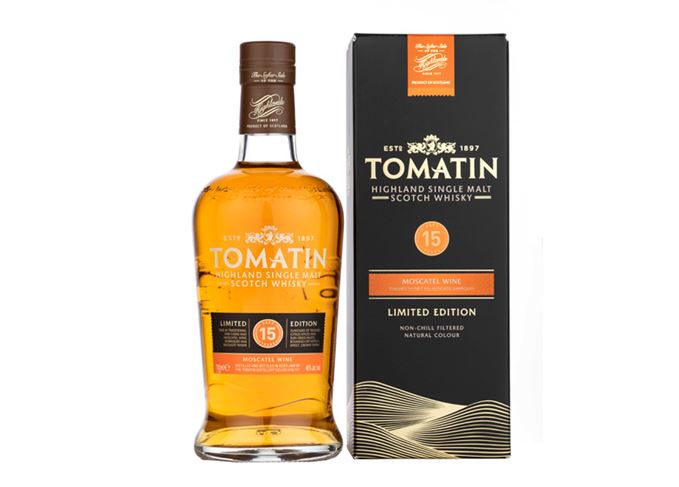 Distilled in 2003, the whisky spent five of its 15 years of ageing in first-fill Portuguese Moscatel wine barriques, giving it flavours of 'toasted almonds and oranges, sun-dried raisins and figs'.
The production run is limited to just over 6,000 bottles worldwide, bottled without chill filtration at 46% abv and available from specialist retailers with a UK RRP of £75.
'Moscatel releases are relatively rare and tend to be limited as the casks aren't widely available,' said Jennifer Masson, marketing manager for Tomatin.
Distillery manager Graham Eunson added: 'This full-bodied and intense single malt may be unusual in as much as it is finished in first-fill Moscatel barriques; however, this really accentuates what Tomatin whiskies are known for being: smooth, light, sweet and fruity."