Islay single malt Bowmore has released the final part of its Vintner's Trilogy series – a 27-year-old single malt which has spent more than half its life in a Port pipe.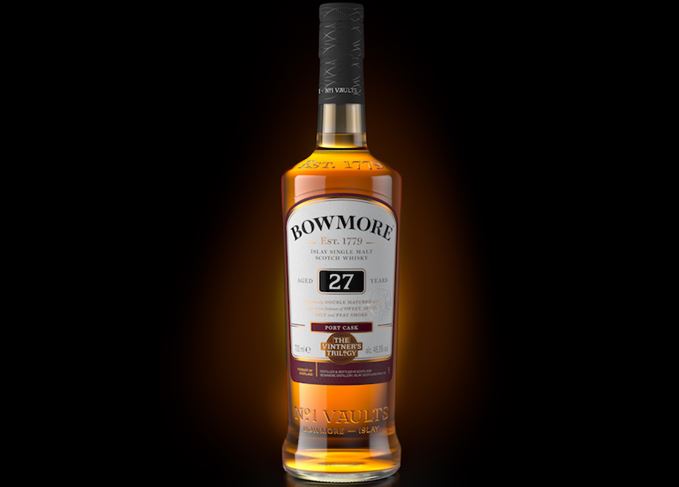 The range, which explores the combination of Bowmore with ex-wine, Sherry and Port casks, was launched last year with the release of two single malts: Bowmore 18 Year Old Double Matured Manzanilla and Bowmore 26 Year Old Wine Matured.
Bowmore 27 Year Old Port Cask spent 13 years in ex-Bourbon barrels before being transferred to Port pipes, where the whisky was aged for another 14 years – all in Bowmore's famous No 1 Vaults warehouse on Islay.
It is said to balance sweetness, spice, saltiness and peat smoke, with a palate that is 'sweet and salty, with a hint of smoke, mixed with sultanas, sugarplums, salted caramel and sweet, leathery notes'.
Bottled at 48.3% abv, it is available from specialist whisky retailers, priced at £410 a bottle.
'The combination of ex-Bourbon and Port casks has created a unique Bowmore expression that showcases the rich flavour we're famous for in a completely new way,' said Bowmore distillery manager David Turner.