Islay's Bowmore distillery is launching a 52-year-old single malt with a price tag of £22,300, which it claims will obtain 'legendary status' among whisky fans.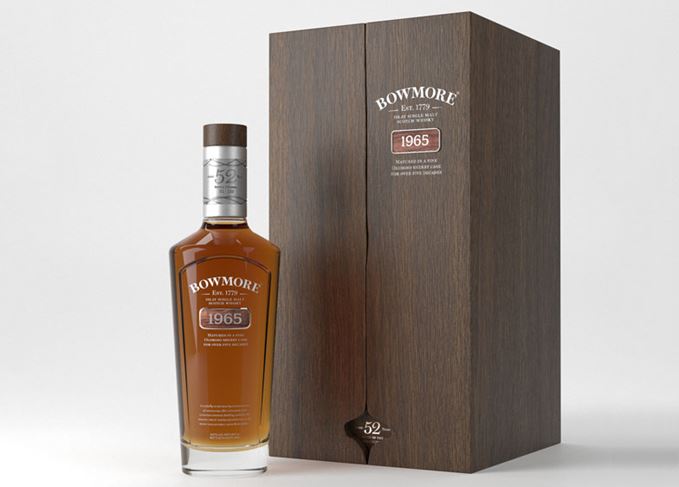 Distilled in 1965 and matured for 52 years in a single oloroso Sherry cask in one of Bowmore's island warehouses, the whisky is described as being 'one of the most highly sought after among collectors'.
Bottled at a cask strength of 42% abv, the whisky is described as having notes of 'fragrant fruits, sweet bees wax and intense dark chocolate', with a 'touch of jasmine, dried fruit and apricots'.
Just 232 bottles of Bowmore 1965 will be released globally from December.
David Turner, Bowmore distillery manager, said: 'This is the third Bowmore release under my tenancy and is certainly one of the most remarkable whiskies we have produced during my time here.
'Bowmore 1965 demonstrates the rewards of our meticulous ageing process and showcases the quality of whiskies coming from our talented and dedicated distillery team.
'I have always been incredibly passionate about whisky and I have absolutely no doubt that the latest addition in our 50-year-old Vaults series is sure to obtain legendary status among collectors and whisky enthusiasts alike.'
Bowmore 1965 is presented in a hand-blown glass decanter and wooden presentation box.
It follows the release of Bowmore 1966 last year, a 50-year-old whisky of which only 74 bottles were produced.