Douglas Laing & Co has revealed the name of its new Glasgow distillery after a planning application was submitted for the site earlier this month.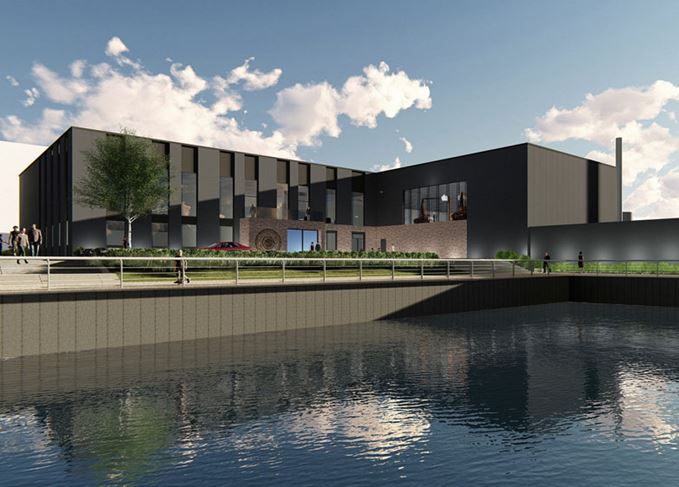 Clutha distillery – meaning Clyde in Gaelic – will be situated at Glasgow's Pacific Quay development.
The £10.7m building will also be used as the headquarters for the independent bottler's operations, housing a bottling hall as well as visitor centre, whisky archive and bar/bistro.
The single malt produced at Clutha distillery will be a 'specialist, high-end' whisky with a heavy Sherry influence that will 'differ from traditional Lowland styles'.
Pending planning permission, the new distillery, which was first announced in July 2017, is expected to open in autumn 2019.
Chris Leggat, CEO at Douglas Laing & Co, said the location on the south side of the River Clyde continues the Laing family's roots as Glaswegian blenders and bottlers, having been founded in the city in 1948.
'Douglas Laing has a long and proud association with Glasgow and the Clyde with the city at the heart of the company,' he added.
'It was important to us that the new distillery was located on the banks of the Clyde as it brings us back to where the company has its heart. After careful consideration the name was selected to reflect our proud heritage and the importance of the location.'
The site is expected to create 41 new jobs, almost trebling Douglas Laing & Co's existing workforce.
The 7.5-acre, £30m Pacific Quay development will also include offices, restaurants, bars and cafés, with Clutha distillery at the heart of the site.
The distillery will become the fourth to operate in Glasgow, following the recent openings of Glasgow and Clydeside distilleries, and joining the well-established Strathclyde grain distillery.