Strathclyde History
Glasgow's distilleries, until the opening of its new single malt plant, were kept as far out of the public's ken as possible, which wasn't an easy feat when one of them, Port Dundas, was a massive, steaming building on top of a hill. Its other – and now only – grain distillery has been more successful.
Strathclyde distillery is located in the Gorbals on the south side of the River Clyde opposite Glasgow Green and it's nice to think that an operation so dependent on steam should be located so close to the park where James Watt was struck with inspiration for his vapour-driven engine.
The distillery – on the site of an old cotton mill – was initially built by London distiller Seager Evans in 1927 mainly to supply neutral grain spirit for its gins. In 1936, Seager Evans moved into Scotch with the purchase of the Long John brand.
In 1957, like many grain distilleries, Strathclyde secreted a malt plant – here called Kinclaith – inside its walls. This ran from 1957 to 1975 when it was removed to make way for a two-phase expansion of the grain/neutral spirit side of the operation. At the same time, the firm's blending and warehousing site next door was also demolished
Long John Distilleries (as Seager Evans' whisky division was named) went through a number of hands, eventually ending up within Allied Distillers, by which time Strathclyde would also have been supplying some of the grain to the Ballantine's and Teacher's blends. It is now part of the Chivas Brothers stable and still, amazingly, goes unnoticed by the strollers along the banks of the Clyde.
Strathclyde Facts
Owners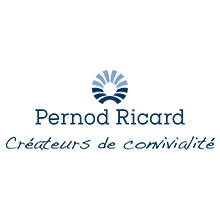 Parent company
Current owner
Previous owners
Contact
Address

Strathclyde Distillery




40 Moffat Street




Glasgow




G5 0QB




United Kingdom

Phone

+44 141 429 2024

Visitor Opening Hours

Not open to the public