Dave Pickerell, the master distiller behind Whistlepig and Blackened whiskeys, passed away suddenly in San Francisco on Wednesday (1 November).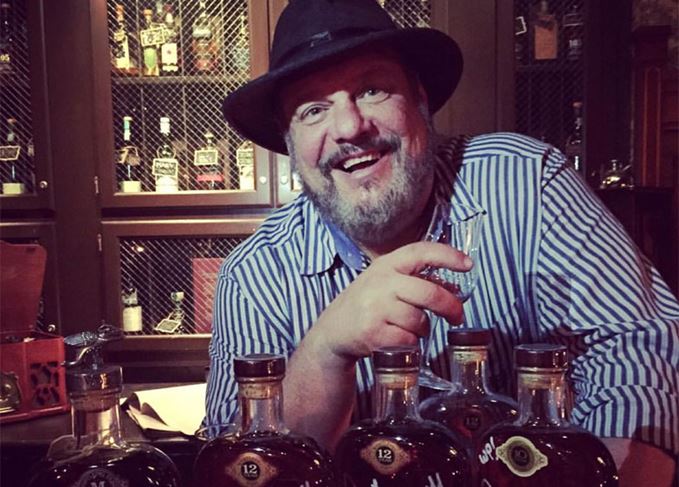 Pickerell was in the city attending WhiskyFest San Francisco when he died of 'natural causes'.
Pickerell worked with Maker's Mark in Kentucky for 14 years, overseeing the distillery's operation, before moving on to found his own distilling consultancy firm, Oak View.
His company helped design equipment and processes for hundreds of distilleries worldwide, including Corsair and Hillrock.
In 2009 he helped found Whistlepig, a single estate farm distillery in Vermont, for which he worked as master distiller.
His work establishing the Whistlepig brand has often been credited for spearheading the resurgence of Amercian rye whiskey, while his work in cask finishing and maturation became well-known throughout the industry.
In recent months he has been working with heavy metal band Metallica on its own blended whiskey, Blackened, with which he wanted to overturn misconceptions about American blended whiskey. He recently told Scotchwhisky.com: 'It's our goal at Blackened to lift blended American whiskey off the bottom shelf and put it on the top shelf.'

One family: Metallica considered Dave Pickerell as an honorary band member

Metallica posted on its Twitter page: 'The Metallica family is stunned and in disbelief at the loss of our friend and partner, Dave Pickerell. He was not only a mentor and friend, we considered him a member of Metallica.
'We learned so much from Dave in the all too brief time we had together. But more than anything, Dave was our good friend and we will miss him tremendously.
'In his passion for his craft, we found a truly kindred soul – Dave lived to see people enjoy what he created, and we enjoyed every minute of our collaboration on our Blackened Whiskey with him.
'And judging by the smile on his face whenever we were together, we think the feeling was mutual. Rest In Peace, Dave.'
A spokesperson for Whisltepig said: 'On behalf of WhistlePig, we are sad to announce that we lost a legend in the spirits industry yesterday.
'Dave Pickerell passed away on November 1st in San Francisco of natural causes. Dave was a distilling legend, a Bourbon and whiskey rock star and a teacher to all who loved whiskey. He was a luminary, and he is widely known as the nation's preeminent distiller.
'A friend, father, and luminary to the world of whiskey. Our heavy hearts and raised glasses are with the entire Pickerell family as we all mourn the loss of a legend.'
Born in Fairborn, Ohio, Pickerell earned a BA in Chemistry from the United States Military Academy in New York, and a masters in chemical engineering from the University of Louisville, where he resided.
Tributes have also flooded in from across the whiskey industry.
John Billelo, CEO of Sweet Amber Distiiling and Blackened Whiskey, said: 'We are so incredibly saddened to learn of Dave Pickerell's passing. Dave was not only one of the most forward thinking and ground breaking distillers to ever walk the earth, he was also a great friend.
'He was kind soul with an unstoppable passion for his friends, family, and for the world of whiskey. He will be greatly missed as a friend and as a legendary member of the spirits industry family.'
Cathy and Jeffrey Baker, Otto, Alex, William and the Hillrock Estate distillery team, said in a statement: 'Dave was a true industry icon, with an amazing wealth of knowledge and a personality to match.
'He has rightly been called the "Johnny Appleseed" of craft distilling and has changed the face of spirits and touched the lives of many.'
Frank Coleman, senior vice president of the Distilled Spirits Council added: 'Dave Pickerell was a true icon in the distilling world, and an innovator and mentor to so many.
'With Bill Samuels at Maker's Mark, Dave helped launch the premiumisation of Bourbon, a trend that has swept around the globe.
'He was a leader of the original team of distillers involved in the restoration of George Washington's Distillery and the recreation of the first rye whiskey at the site in 200 years. That effort in the early 2000s sparked the revival and subsequent boom in rye whiskey that followed. And, through his teaching, consulting and friendship, he was a founding father of the craft distilling movement that is exploding in the United States.'