The Isle of Wight's first whisky has come of age after maturing for the legally required three years.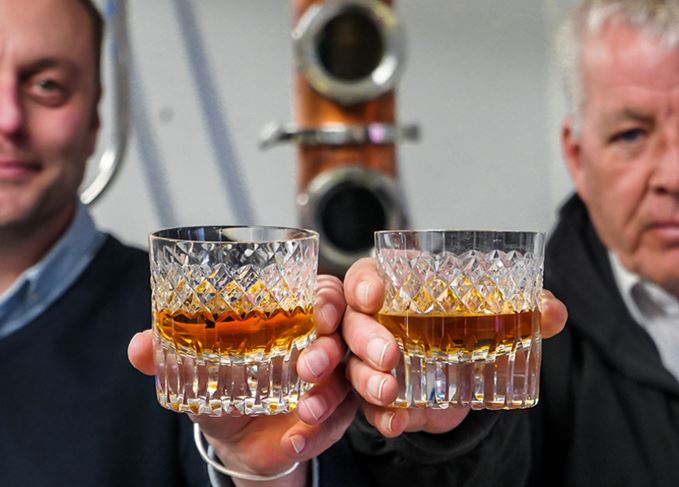 The whisky, laid down at Isle of Wight distillery on 16 December 2015, has been matured in a combination of ex-Bourbon and charred ex-white wine casks.
Xavier Baker, distiller and co-founder of Isle of Wight distillery, said: 'We are excited and honoured to be the first to create a legal whisky on the Isle of Wight.'
The initial wash was produced at Goddards brewery, of which Baker is also managing director, before being transferred to the distillery for maturation.
Both facilities are based in the town of Ryde, situated a mile apart from each other, and use the same source of barley locally grown on the island.
Baker said: 'Our point of difference is we are approaching our whisky from a brewer's perspective.
'Typically, whisky distillers will allow the natural exothermic reaction of yeast, fermenting sugars giving off temperatures of up to 40°C.
'Yeast will start to die at 24°C, giving off undesirable flavours that will carry across to the new make spirit.
'Our whisky wash has been fermented as an ale between 22-24°C for a longer, slower, controlled fermentation.
Baker claims the longer fermentation at lower temperatures provides a 'smoother, fuller flavour' to the finished whisky, which is due to be bottled in Spring 2019.
Founded in 2014, the distillery also produces Mermaid gin, Rock Sea vodka and limited edition gins and rum under its HMS Victory label.