Douglas Laing & Co. has released three new Asia-exclusive single cask bottlings – a 23-year-old from Craigellachie and two 11-year-olds from Bunnahabhain and Glengoyne – to celebrate the onset of the Lunar New Year, marked as the Year of the Pig in the Chinese zodiac.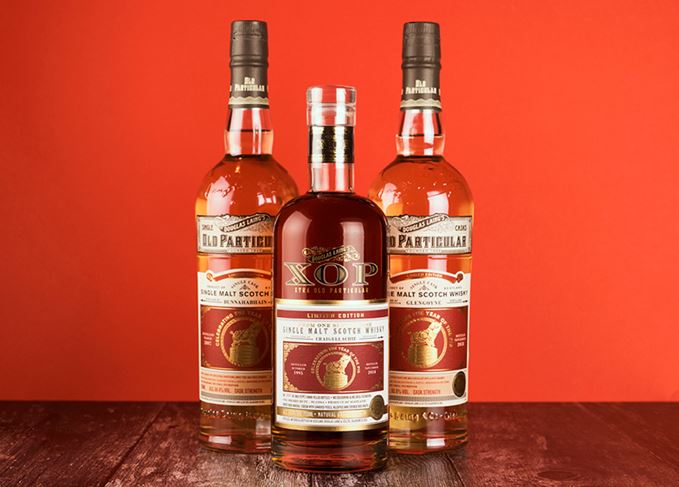 The Craigellachie was distilled in 1995 while the malts from Bunnahabhain and Glengoyne were distilled in 2007, chosen because both were previous Years of the Pig.
The Craigellachie 1995 has been fully matured in an ex-Sherry butt and bottled at a cask strength of 52.3% abv under Douglas Laing's premium Xtra Old Particular (XOP) range.
The whisky is said to have a 'rich mocha, cocoa character with candied peels, allspice and stewed red fruits'.
Only 640 bottles of the 23-year-old have been produced, with each one numbered and presented in a wooden gift box containing a certificate with a New Year's message from chairman Fred Laing and director of whisky Cara Laing, Fred's daughter.
The Bunnahabhain 2007 has been matured in a refill hogshead and bottled at a cask strength of 54.4% abv.
Described as retaining an 'archetypical Islay style of sweet peat alongside honeycomb, a coastal influence and citrus fruits', just 305 bottles of the whisky have been produced.
The Glengoyne 2007 has been matured in a refill hogshead and bottled at a cask strength of 52.5% abv.
Said to contain notes of 'milk chocolate and honeyed barley with a spiced warmth at its core', only 316 bottles of the Glengoyne have been created.
Both 11-year-olds are bottled under Douglas Laing's Old Particular label, described as 'a unique series of individually selected aged single cask malts and grains'.
The whiskies are only available in Asia: a boxed set of all three whiskies is available in Taiwan for NT$19,999 (approximately £510) and the XOP Craigellachie 1995 will also be available individually in Hong Kong and China.
Douglas Laing also celebrated its 70th anniversary last year with a series of commemorative whiskies, including a range of four XOP bottlings.