Independent bottler Wemyss Malts is marking the launch of its new whisky club with a members-only release of a 35-year-old Caol Ila.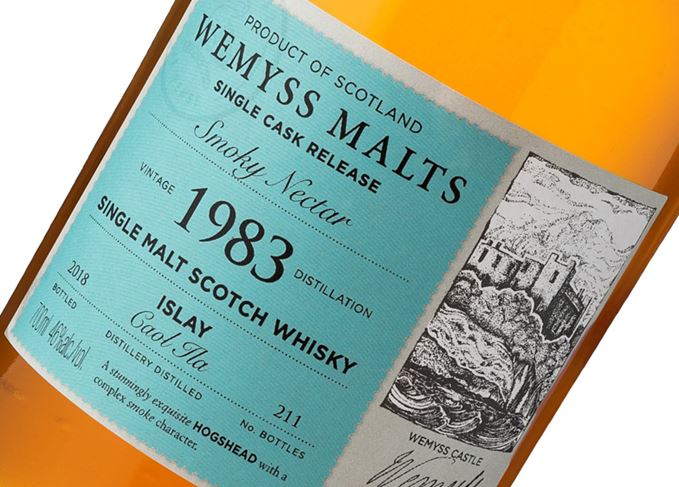 Smoky Nectar is the first expression released by the Wemyss Malts Cask Club, which offers access to members-only bottlings and preview purchases of malt whisky releases from the indie bottler.
Matured in a single hogshead cask and bottled without filtration or added colour at 46% abv, Smoky Nectar is said to feature a 'complex smoke character'.
Wemyss Malts founder and managing director William Wemyss, said: 'We have selected one very special bottling; a 35-year-old Caol Ila named Smoky Nectar to be the first exclusive release to our Wemyss Malts Cask Club members.
'Whether you are a newcomer to whisky or an experienced imbiber the Wemyss Malts Cask Club also aims to delight and enlighten with regular features and competitions.'
The expression, chosen by whisky writer Charles MacLean as the first release for the club, is one of the oldest expressions released by Wemyss Malts.
A total of 211 bottles of Smoky Nectar are available at £296.95 per 70cl at wemyssmalts.com, after membership confirmation has been completed.
Following the release of Smoky Nectar, members of the Wemys Malts Cask Club – which is free to join at wemyssmalts.com/cask-club – will also have early access to Batch No. 002 of the bottler's batch strength blended malt bottlings.