Independent bottler Wemyss Vintage Malts has launched a batch strength version of its Madeira cask-finished Nectar Grove blended malt.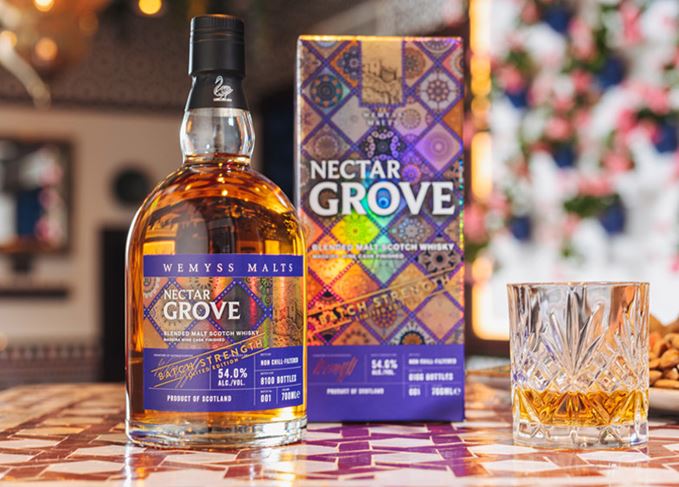 Said to be a blend of 'light and nutty' Highland malt whiskies, the no-age-statement whisky has been finished in ex-Madeira casks before being bottled at 54% abv.
The original Nectar Grove, first released in 2018, is a Madeira-finished blended malt bottled at 46% abv.
William Wemyss, managing director of Wemyss Vintage Malts and Kingsbarns distillery, said: 'After the immensely positive feedback from our first "finished" blended malt we decided that a batch strength version of this recipe would prove an interesting and thought-provoking addition to the blended malt category.'
Nectar Grove Batch Strength is said to be full of 'moreish stone fruit and nutty flavours' with 'an effervescent yet mouth-coating texture'.
Priced at £55 per 70cl bottle, only 8,100 bottles of the whisky have been created.
The blended malt will only be initially available to members of the Wemyss Malts Cask Club programme, although it will be available from specialist retailers in the UK, EU and in Asia later this month.
The whisky's label is patterned with a 'rainbow holographic' design said to be inspired by the jewellery, art and ceramics from the island of Madeira.
Wemyss Malts also added two more blended malts – Blooming Gorse and Flaming Feast – to its limited edition Family Collection range earlier this year.