English whisky producer Cotswolds distillery has released a limited edition single malt 'in homage' to the Lord Mayor of London, Peter Estlin, to raise money for the Lord Mayor's Appeal charity.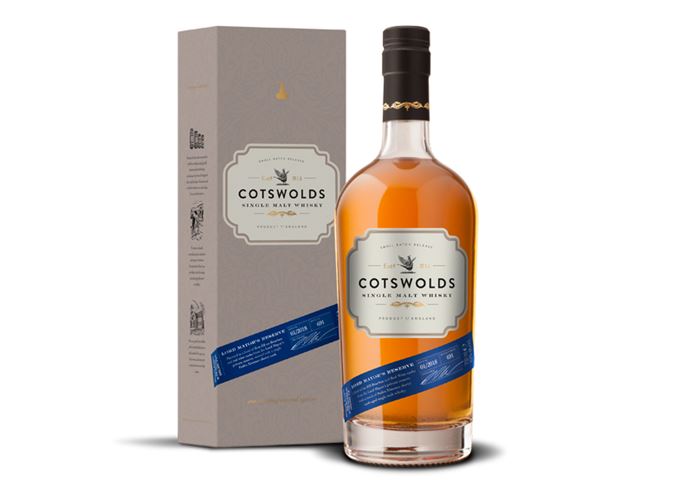 The no-age-statement single malt has been matured in a combination of first-fill ex-Bourbon casks, ex-red wine casks and ex-Pedro Ximinez Sherry casks, which were blended and then re-casked for an additional month prior to bottling.
The ex-Bourbon and ex-wine casks used were from the Lord Mayor's private reserve, who is a part owner of the distillery.
Daniel Szor, Cotswolds distillery founder, said: 'We're really proud to make such a fine whisky for such a worthy cause on behalf of a prestigious distillery family member.
'We began making this release the same way as our flagship single malt, but have been able to experiment and create a distinctive blend that we hope will help the Lord Mayor's Appeal.'
Bottled at 46% abv, the whisky is said to carry 'warming cinnamon notes with hazelnut and barley sugar' with a 'dry and nutty finish'.
Only 691 bottles have been produced – to coincide with Estlin's position as the 691st Lord Mayor of London – priced at £64.95 per 700ml bottle, available exclusively from the Cotswolds distillery website.
The Lord Mayor's Appeal is a charity attempting to 'find solutions to some of London's most pressing societal issues' such as mental health, diversity in the workplace and encouraging local businesses to give back to their communities.