The Cotswolds distillery is set to launch its first English single malt whisky matured in an ex-peated Scotch cask.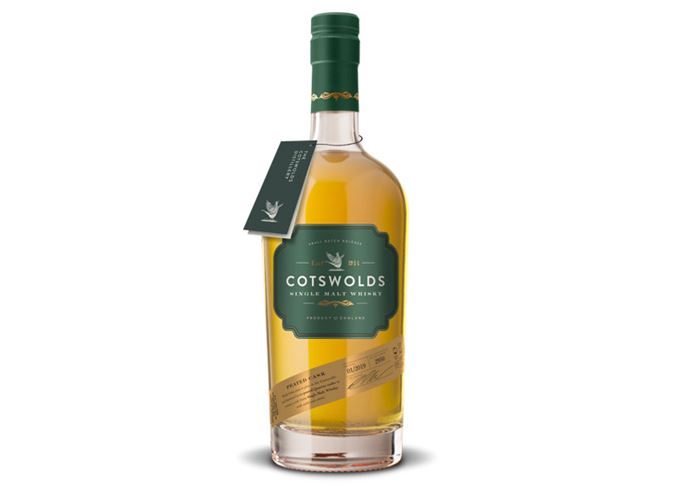 Cotswolds Peated Cask will launch on 1 October as the first whisky from the distillery matured in an ex-Islay cask.
Unpeated single malt spirit distilled at the English distillery was matured in 125-litre quarter casks that once contained peated Islay whisky, and bottled at a cask strength of 59.3% abv.
Daniel Szor, founder and CEO of Cotswolds distillery, said the expression first started as an experiment, but will now be released annually in batches.
He said: 'The subtle notes of smoke and peat which these Islay casks impart to our Cotswolds single malt complement the fruity notes of our spirit without overwhelming it.
'The result is an eminently drinkable and very moreish dram, even at cask strength.'
Priced at £64.95, just 2,950 bottles will be released in the first batch, available at specialist retailers and the Cotswold distillery website from October.
Cotswolds distillery has also filled a variety of 'special' casks including Port, Madeira, rum, Calvados and Pineau des Charentes, all destined to become limited edition bottlings.