Glenmorangie has increased the age statement of its Quinta Ruban Port-finished whisky to a 14-year-old, in order to 'emphasise its flavour'.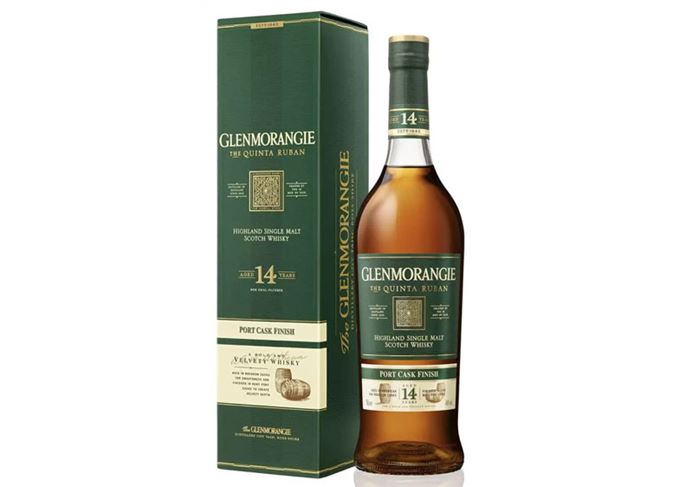 The single malt whisky, distilled at Glenmorangie distillery near Tain in the Highlands, has been available as a 12-year-old expression since 2010.
Matured for 10 years in American white oak casks, the whisky is then transferred to ruby Port pipes from the Quintas, or wine estates of Portugal for several more years.
It is described as 'the darkest and most intense' whisky in Glenmorangie's core range.
Brendan McCarron, head of whisky stocks at Glenmorangie, said the decision to up the expression's age statement was made, in part, after the company 'listened to its customers'.
He said: 'People appreciate all our whiskies but we're always tinkering with the flavour profile to enrich the flavour.
'For Quinta, the biggest flavour of them all is dark chocolate and burnt Seville orange.
'We noticed that with a little bit more age those flavours really pop. Our customers always said that if it was older it would be more appealing, and we agree.'

New identity: Quinta Ruban 12 Year Old is now being replaced with the older expression

He added that much of the whisky in Quinta Ruban 12-year-old had already aged for at least 14 years.
A whisky's age statement refers to the youngest component in the bottle, so a 12-year-old whisky may also contain liquid aged for much longer.
Quinta Ruban 14 Year Old will continue to be bottled at 46% abv, and sold for around £45 a bottle, the same as its predecessor.
It is currently being rolled out in existing Glenmorangie markets where it will replace the 12-year-old expression.
Glenmorangie introduced Quinta Ruban to its core range in 2007, when it was bottled as a no-age-statement single malt. It was replaced in 2010 by the 12-year-old.
This article contains affiliate links, which means we may earn a small commission if a reader clicks through and makes a purchase. All our journalism is independent and is in no way influenced by any advertiser or commercial initiative.