Berry Bros & Rudd's brands heritage director Ronnie Cox introduced vintages to Glenrothes malts in the 1990s. With the brand now under the ownership of Edrington, which recently reintroduced age statements, Cox argues vintage whisky still has an important role to play.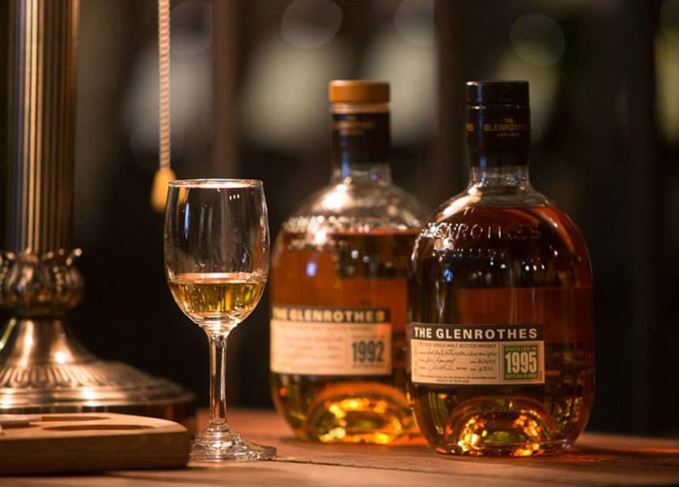 Edrington's decision to exchange vintage Glenrothes for the Soleo Collection based on age statements has got me thinking. When we pioneered vintage malts at Berry Bros & Rudd in 1994 it was quite a radical move, and one I believe had many virtues.
At the time Berry Bros – better known then as a top-end wine merchant – had a very small, esoteric range of single cask whiskies that we'd bottle occasionally. We also owned the Cutty Sark blend, but we had no distillery and no brand of single malt. So, when looking at the increasingly popular world of single malts, we needed to differentiate ourselves and wondered: 'What can we add, that hasn't already been tried?'
We approached what is now Edrington, secured an arrangement to develop the Glenrothes single malt and then looked at the marketing using the wine business as a springboard.
In wines each vintage will be slightly different from the previous one, yet maintain the core values of the Château or producer. Vintages for Glenrothes reflect the character of the distillery but vary according to the natural diversity in the casks rather than the climatic conditions in the vineyard you get with wine. With malt whisky there may be other factors such as changes in strains of barley or in distillery equipment, but I maintain the main cause of vintage variation lies in the wood.

New direction: The Soleo Collection marks a departure from vintage malts for Glenrothes

In my view, because 'brands' have to be consistent in flavour, colour and presentation by their very nature, the original recipe may have been maintained without the benefit of our increased knowledge of what happens in the cask. With Glenrothes we wanted to make a virtue out of these natural variations of wood and spirit and apply it to future vintages. In that way we would have lots of different styles and a platform for continuous improvement as opposed to a consistency in age statements.
These styles were also inspired by the wine world. A glass of Champagne represents an 'upper'. It's stimulating with its floral, citrus notes and effervescence, and is definitely a pre-dinner drink, while something heavier, spicier and sweeter like vintage Port is for the end of the evening. If it works for wine, we thought why not apply it to whisky with one vintage 'uplifting', another 'relaxing', and in between what I like to call a 'conversational' style of malt. Luckily Glenrothes' new make sits in the middle – it's not heavy, oily or full of smoke, so it proved relatively easy to play around with the different casks.
The original malt master John Ramsay and his able successor, Gordon Motion, deserve much of the credit. I would go to them and say we're looking for an 'uplifting' style and after a year or two they understood exactly what I wanted. To make it easier for ourselves we limited the availability of the vintage to just 2% of what the distillery produced in the selected year. The rest went to satisfy the demand of the blenders, including Cutty Sark. John, Gordon and their team would carefully select the casks to fit the desired style. Over time we learned what really good casks could do to the wonderful Glenrothes spirit. When Edrington took over the brand in May 2017 it inherited a whole lot of really first-class casks.

Whisky wisdom: Cox argues vintage malt provides a platform for continuous improvement

But, my goodness, it was a hard concept to explain at first. I think the industry thought we were completely mad selling only vintage single malts in a peculiar, dumpy bottle. A few years later we were flattered to find Balblair had also embraced the concept along with the bulbous-shaped bottle in 2007. It definitely suits a boutique malt with very limited releases, but there is no doubt it becomes trickier as it grows.
I think the reason Edrington decided to go back to age statements was largely about stock management and consistency. They probably said: 'Where will this brand be in 20 years' time, and what sort of volumes will we be doing?' From a commercial perspective age statements clearly make sense and they are certainly easier to manage.
That said, I believe Glenrothes should always have vintage malts in the background. It's a concept that works very well for a slightly maverick, independent company, and if I were to start a new distillery I would definitely push it. The ground has been broken, the hard work done and I think there's now a real opportunity for vintage malts. It is something that has taken a long time to get through to people and it would be a shame to consign it to history. There are definitely collectors out there hoping that Glenrothes will continue with vintages – I spent 25 years trying to convince them.
At the same time, we were the first to launch and maintain a no-age-statement offering in Select Reserve in 2004. These 'Reserves' (Sherry, Bourbon etc) were essentially a deconstruction of the component parts of the cask types which we had in each of our vintages.

Wood influence: Cox believes the main cause of vintage variation comes from the cask

More than anything it was the understanding of wood which drove us into this world of vintages, and a feeling that we had to raise the bar against the quality of whisky coming out of Japan for example, and that's still true for the Scotch whisky industry. If we want to maintain our pre-eminent position we've got to look beyond maximising the yield, and try to improve every aspect of the process from the length of fermentation in the washbacks through to the final years of maturation. Quality will always win through.
From my experience with Glenrothes, it was like having two businesses in the same distillery. One was about producing enormous quantities of spirit for blending. The other (vintages) involved taking a small amount of that same spirit and nurturing it through its formative years and adolescence, until it comes out as the best it can possibly be from that particular year.
Looking back, there are clear differences between the richer, fuller vintages from the 1970s, the slightly more elegant ones from the 1980s, and those of the 1990s that have a more modern touch to them. Nevertheless, the vintage expressions remained true to the ethos of the three basic styles: 'uplifting', 'conversational' and 'relaxing'.
Finally, there is one other style which I like to call the Ronnie Cox Red Sox 'Sleeper'. It is the ultimate nightcap which can be used if all else fails to sedate a boring dinner party guest who has stayed too long.