Macallan has introduced a new core range single malt containing a proportion of whisky distilled from barley grown on its Easter Elchies estate.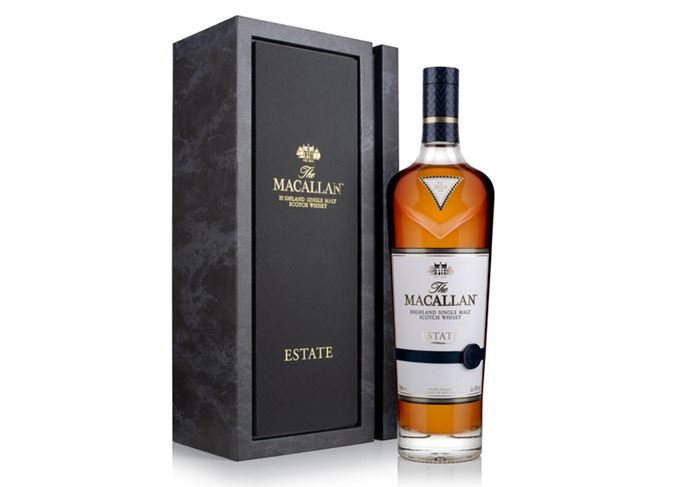 Macallan Estate is a no-age-statement whisky matured exclusively in Sherry-seasoned butts and hogsheads, and bottled at 43% abv.
It's said to have aromas of 'wood spice and orange oil', and flavours of 'candied raisin, fresh fig, sweet fresh orange and delicate fresh citrus'.
Macallan claimed its home-grown barley has only previously been used to produce whisky for the 'most exclusive and sought-after' releases in its prestige range.
The barley grown on Easter Elchies' 100 acres of fields changes every few years, and has included Golden Promise, Minstrel and Momentum varieties.
Sarah Burgess, whisky maker for Macallan, said: 'Our Easter Elchies estate lies within the legendary Speyside region of Scotland, a place of timeless natural beauty, and a place that we are proud to call home.
'With its wonderful sweet citrus hints and warming wood spice, The Macallan Estate is a rich, satisfying and complex spirit that pays homage to the fertile Speyside lands where The Macallan is located.'
The whisky is presented in a gift box with aerial photography of the estate's barley fields that surround Macallan's new £140 million distillery.
Macallan Estate will be a global release, available initially from select whisky retailers in the US and Europe from July for around £195 per bottle.