Independent bottler Wemyss Malts is adding two new whiskies to its Family Collection of blended malts: Blooming Gorse and Flaming Feast.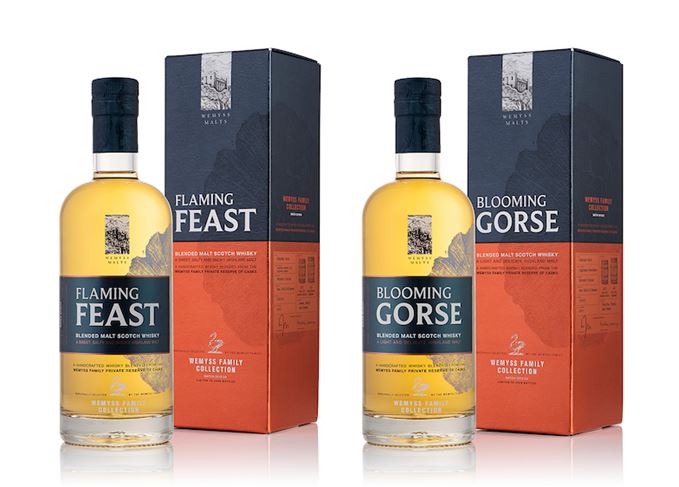 Named after the flavours found in the whiskies, Blooming Gorse and Flaming Feast are the third and fourth releases in the Wemyss Family Collection of blended malts, launched with Vanilla Burst and Treacle Chest in August 2017.
The latest releases have been made using the family's collection of maturing whisky casks, sourced by Isabella Wemyss and selected at maturity by whisky writer Charlie MacLean and the Wemyss Malts team.
Blooming Gorse combines two Highland single malts, matured in 15 first-fill ex-Bourbon barrels and hogsheads. Described as 'malty and floral', there are 6,900 bottles available.
Flaming Feast is a vatting of 15 casks from 'two smoky single malt distilleries from the east Highlands and west coast, Inner Hebrides'. Matured in first-fill ex-Bourbon barrels and de-charred and re-charred American oak casks, there are 6,000 bottles available.
'The brief we set for these blended malts was to really illustrate the diversity of Highland malt whisky and show that there really is no one Highland regional style,' said Steven Shand, Wemyss Malts brand manager.
Both whiskies are non chill-filtered, with natural colour and bottled at 46% abv, and will be available initially to Wemyss Malts Cask Club members, then from retailers in the UK, EU and Asian markets.
Suggested retail prices are £46 per bottle for Blooming Gorse and £48 for Flaming Feast.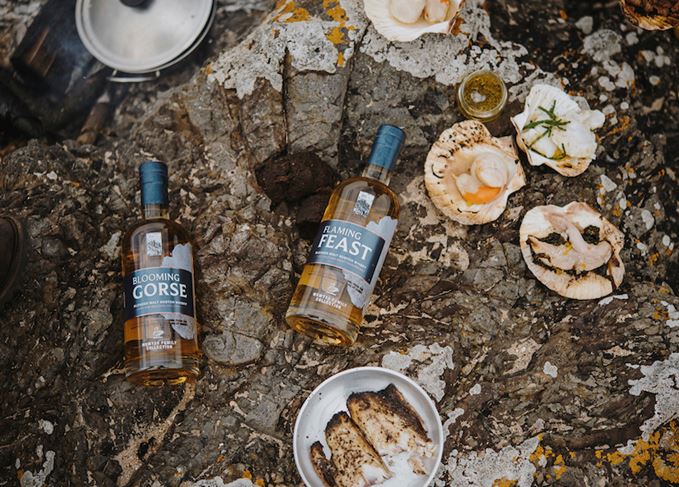 Descriptive force: Blooming Gorse and Flaming Feast are named after the whiskies' flavours