The US has threatened to impose sanctions on Scotch and Irish whisky as tensions build in a long-running trade dispute with the EU over aircraft subsidies.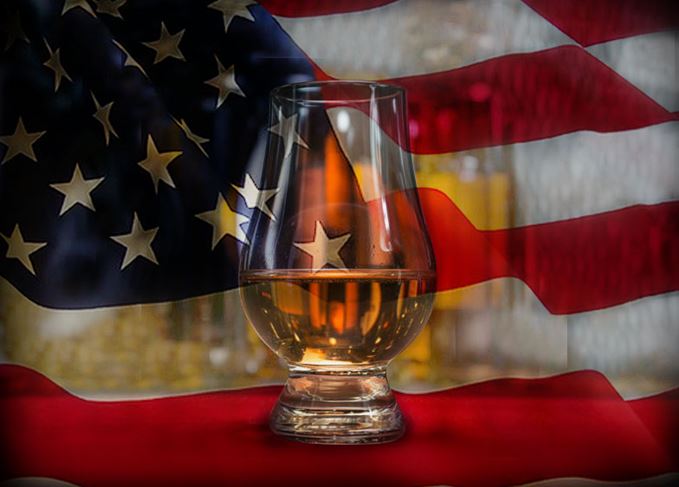 The Office of the US Trade Representative (USTR) has proposed to increase tariffs on an additional US$4 billion worth of products, including all whisky made in the EU.
The 89 additional goods categories, including olives, pasta and cheese, were added to the original list of products worth $21bn, announced in April 2019.
The proposed tariffs are a result of increasing tensions in the 15-year trade dispute at the World Trade Organisation (WTO), which centres on aircraft subsidies given to US plane manufacturer Boeing Co. and Europe-based rival Airbus.
The WTO found the world's two largest plane makers received billions of dollars of 'harmful' subsidies.
The US hopes that by enforcing sanctions it will 'enforce its rights' in the WTO dispute.
In 2018 the US became the first country to import over £1bn of Scotch whisky, an increase of 7.7% on the previous year, according to the Scotch Whisky Association.
If imposed, the tariffs could make the cost of buying Scotch and Irish whisky more expensive for US consumers.
The Distilled Spirits Council of the United States (DISCUS) criticised the move and claimed increased tariffs would harm US businesses.
'We strongly oppose the inclusion of distilled products in the proposed retaliation list,' said spokeswoman Lisa Hawkins.
'US companies – from farmers to suppliers to retailers – are already being negatively impacted by the imposition of retaliatory tariffs by key trading partners on certain US distilled spirits... and these additional tariffs will only inflict further harm.'
The Scotch Whisky Association (SWA) said the proposed tariffs were 'disappointing'.
A spokesperson for the SWA said: 'Exports of Scotch whisky to the US have been zero tariff for 20 years, so it is disappointing that Scotch whisky has been drawn into this dispute.
'The Scotch whisky industry has consistently opposed the imposition of tariffs, which harms economies on both sides of the Atlantic which depend on trade for their continued prosperity.
'There is a close relationship between the US whiskeys and Scotch whisky, not least due to the use of Bourbon casks for maturation which generates around £70m for the US economy each year.
'We continue to urge the UK government, the EU and the US government to resolve this situation.'
The WTO is expected to rule on the US' sanctions proposal in the next few months.