Scotch whisky exports reached a record high in terms of value and volume in 2018 as the United States became the first billion-pound overseas market.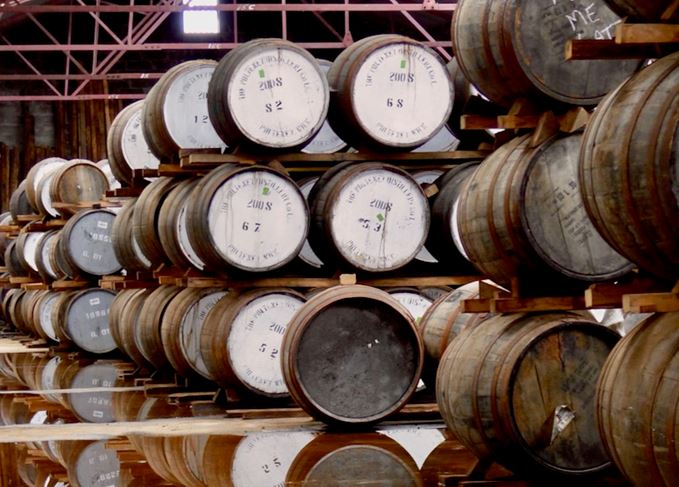 According to figures from HM Revenue & Customs (HMRC), export shipments of Scotch were worth £4.7bn in 2018, up 7.8% on 2017, the previous record year.
Meanwhile, the equivalent of 1.28bn 70cl bottles was shipped overseas, up 3.6% and beating the previous record total of 1.26bn bottles, recorded in 2011.
The success was spearheaded by the US, where exports were up 12.8% to £1.04bn, and up 7.4% to 137m bottles; and by single malt, which continued its recent surge, rising 11.3% to £1.3bn.
However, blended Scotch volumes fell back after staging a recovery in 2017, decreasing 4.7% to £3.04bn, and there were worrying declines in key European markets Germany and Spain.
Nonetheless, European Union (EU) countries remain the mainstay of Scotch whisky exports, together accounting for 30% of global value and 36% of volume.
India cemented its position as a significant importer of Scotch, with shipments up 34% by value and 26% by volume in the year, and there were significant export increases to Singapore, the United Arab Emirates (UAE) and Mexico.
France, Scotch whisky's biggest export market by volume, had a solid year, with shipments up 5.3% by volume and 2% by value.
There were also increases in Taiwan, Latvia (a key supplier to Russia) and Brazil, but South Africa fell back.
Scotch Whisky Association (SWA) chief executive Karen Betts hailed 2018 as 'another year of strong export growth for Scotch whisky', adding: 'These figures underscore the strength of the Scotch whisky category, which has continued to grow despite the challenges posed by Brexit and by tensions in the global trading system.'
Betts renewed calls to avoid a no-deal Brexit, saying: 'It is important to our industry, as to many others, that the UK does not leave the EU without a deal at the end of March.
'We are urging the government and Parliamentarians to work together constructively and pragmatically to ensure that an agreement is reached as quickly as possible.'
Scotch whisky's top 10 export markets by value, 2018 versus 2017
United States: £1,040m, +12.8%
France: £442m, +2.0%
Singapore: £320m, +10.0%
Germany: £174m, -5.3%
Spain: £170m, -2.6%
Taiwan: £168m, +5.0%
UAE: £147m, +13.2%
India: £139m, +34.1%
Mexico: £132m, +18.5%
Latvia: £130m, +7.9%
Scotch whisky's top 10 export markets by volume, 2018 versus 2017
France: 188m bottles, +5.3%
United States: 137m bottles, +7.4%
India: 113m bottles, +25.9%
Mexico: 60m bottles, +11.9%
Spain: 55m bottles, -9.5%
Japan: 51m bottles, +49.5%
Germany: 46m bottles, -18.3%
Singapore: 45m bottles, -4.5%
South Africa: 42m bottles, -19.5%
Brazil: 39m bottles, +7.5%
Source: HMRC, quoted by the Scotch Whisky Association