Independent bottler Douglas Laing and Co. has released two new blended malts – a 21-year-old and a 10-year-old expression – as part of its maritime-themed Rock Island label.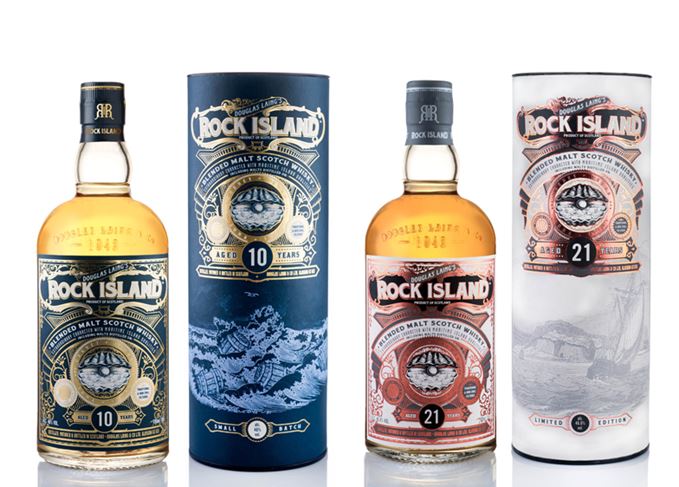 Both whiskies, said to evoke 'barley, smoke and crashing waves', have been put together using single malts from four of Scotland's 'whisky islands': Arran, Islay, Jura and Orkney.
Cara Laing, director of whisky at Douglas Laing, said: 'Created by marrying together single malts distilled on the whisky islands, Rock Island and its special edition counterparts encapsulate the archetypal salty, smoky, peppery warmth that island whiskies are famed for.'
The 10-year-old, designed as part of Rock Island's core range, has been bottled at 46% abv and is priced at £46 from specialist retailers worldwide.
Only 4,200 bottles of the 21-year-old expression have been produced, bottled at 46.8% abv and priced at £89 worldwide.
To promote the launch of the new whiskies, Douglas Laing will be hosting a series of Rock Island seafood-paired dinners around the world this summer, although no further information on these events is currently available.
The Rock Island expressions are part of Douglas Laing's Remarkable Regional Malts range, which has also seen 10-year-old releases for its Highland and Speyside blended malts, Timorous Beastie and Scallywag.