Milroy's of Soho, London's oldest whisky specialist, is set to open a second venue in the city when it takes over a four-storey townhouse in Spitalfields in September.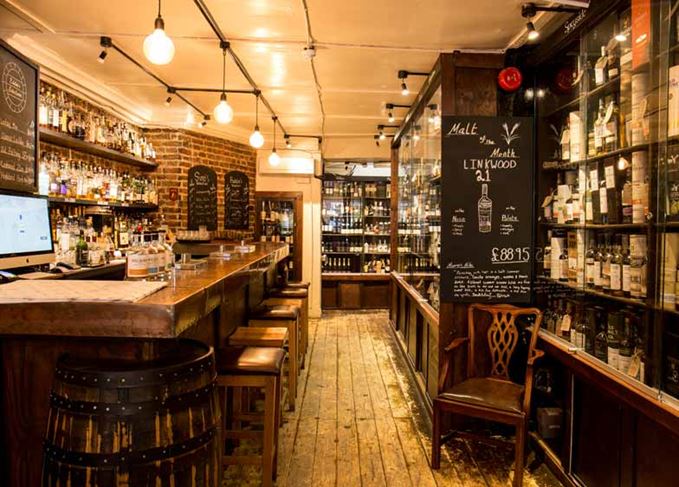 Milroy's Soho at Spitalfields will be a new 'high-end venue' at 76 Commercial Street, featuring a whisky bar, cocktail bar, tasting room and private members' club with cigar terrace.
The basement will play home to The Proofing Room, a new cocktail bar designed by the team behind The Vault Soho which is itself a basement bar accessed through a secret bookcase in Milroys Soho.
The Proofing Room has been named after its pre-war use as a proofing room for a bakery.
The whisky bar, situated on the ground level, will be home to over 1,000 bottles from across Scotland, the US, Asia, Europe, Australia and South Africa.
The first floor will feature The Dram House private members club, which will be open exclusively to 'loyal customers and whisky aficionados'.
The site will also feature a tasting room where guests can be guided through thir drams, as well as a cigar terrace offering specialist items from Cuban importer Hunters & Frankau.
Milroy's managing director Martyn Simpson, also known as Simo, said: 'I am extremely excited to be launching this new site and introduce new people to Milroy's and what we stand for in the world of whisky.
'We believe whisky is for everyone, taking away the pretension and stigma, as the Milroy brothers did when they first brought single malt to London. This new site will showcase our true passion.'
Milroy's of Soho was opened in 1964 at 3 Greek Street in Soho by John 'Jack' Milroy.
He ran it alongside his brother, Wallace Milroy, moving from specialising in selling wine into also stocking Sherry, Champagne and whisky.
It was eventually purchased by Simpson in 2014.