Mey Selections, a brand of traditional Scottish products created by the North Highland Initiative charity, has launched a new series of single cask whiskies to support local Highland businesses.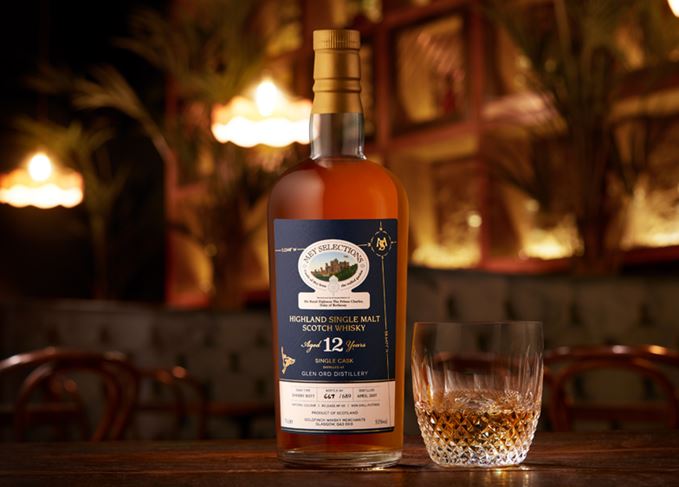 The first whisky to be released in the Mey Selections Rare Cask Series is a 12-year-old single cask from Glen Ord.
Said to be 'fresh and fruity on the nose' with 'hints of white grapes and aromatic spices' on the palate, the whisky has been fully matured in a single Sherry butt and bottled at a cask strength of 51% abv.
The Mey Selections range is a series of products 'aiming to sustain local economies and fragile rural communities' within 150 miles of Mey Castle, the former Highland residence of the Queen Mother.
Profits from the sale of the whisky will go to local businesses supported by the Initiative focusing on the food and drink, community support and tourism sectors.
The Glen Ord Mey Selections Rare Cask Release has been bottled for the range by cask merchant and independent bottler Goldfinch Whisky Merchants.
Ardgowan whisky maker Max MacFarlane, who selected the whisky for the brand, said: 'I sampled casks from all over the north of Scotland but this particular cask had superior sensory and palate qualities – it has the wonderful flavours of a Sherry cask which is filled with whisky for the first time.'
Only 689 bottles of the whisky are available to purchase from the Goldfinch and Mey Selections websites, priced at £118 per bottle.
Plans for future whiskies in the Rare Cask Series have not yet been revealed.
The North Highland Initiative is supported by HRH Prince Charles, the Duke of Rothesay, who is said to visit Mey Castle 'at least once' each year, renting the castle for several days in August.
The Duke of Rothesay has previously been involved in the bottling of whiskies for charity: a cask of Royal Lochnagar 30 Year Old was bottled and sold in 2018, raising £225,000 for The Prince's Foundation.