Glen Ord distillery
Highland Single Malt Scotch Whisky
The aroma of Glen Ord's new make spirit – which smells like a freshly cut lawn – is created by having clear wort, long fermentation, a high cut point and copper rich distillation. By keeping the water in the shell and tube condensers hot the 'conversation' between vapour and copper is extended. The actual condensing takes place in after-coolers. A sweet toffee undertone, and gingery spice are added through maturation when the low levels of peat smoke also reveal themselves.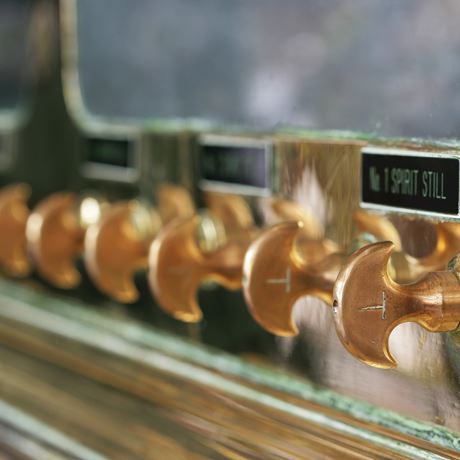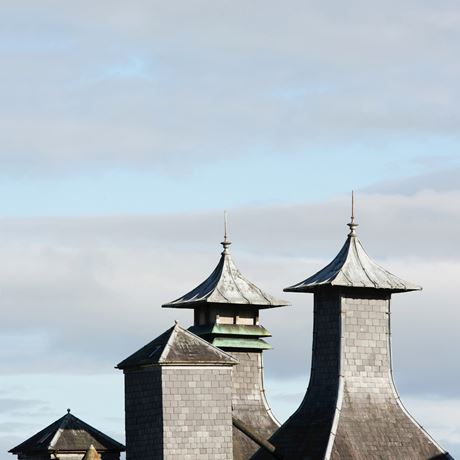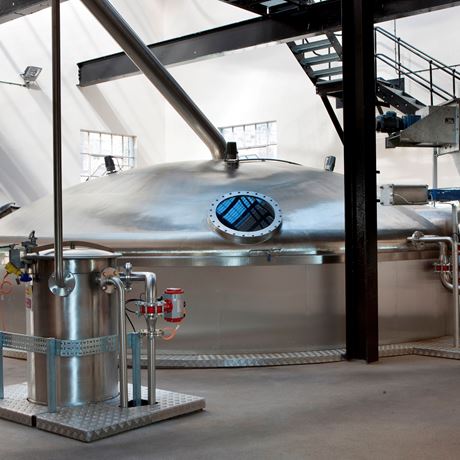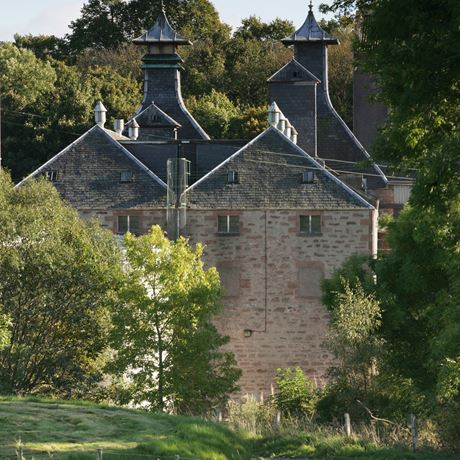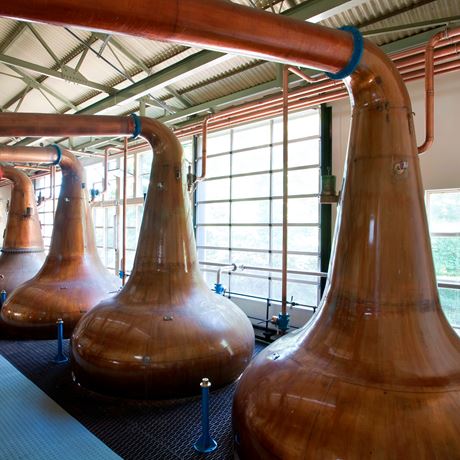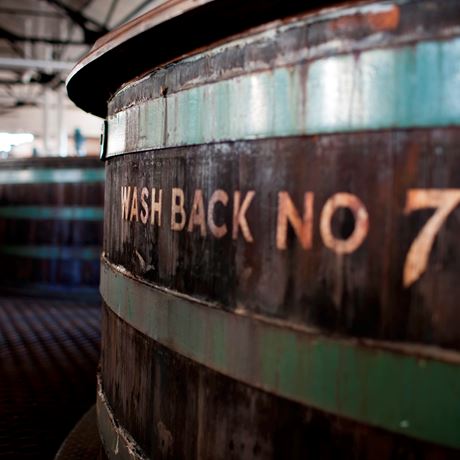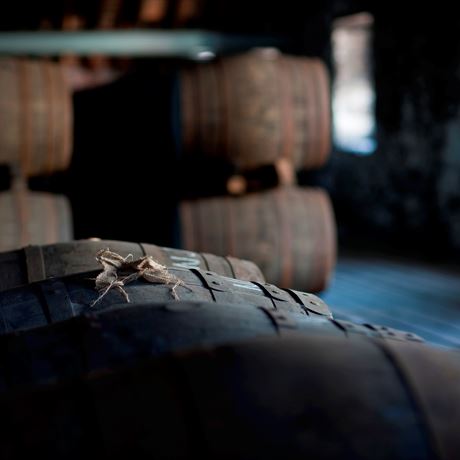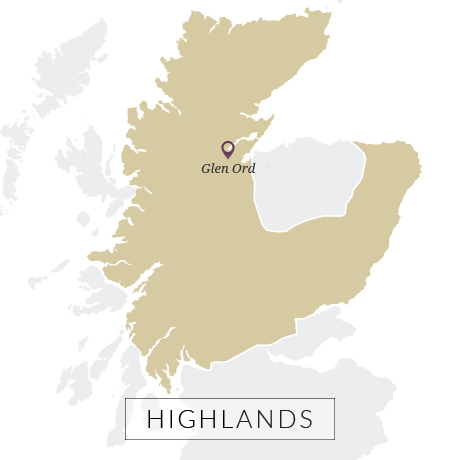 Region

Highland

Production type

Single malt

Distillery Status

Working

Brands produced here
Glen Ord History
The Black Isle was noted for being the site of Ferintosh, the four-strong distillery site which the Forbes family was allowed to operate on a dry free basis from 1688 to 1784 as a reward for supporting the Hanoverian kings. By the early 19th century, it had become the heartland of distillation, with moonshiners sharing the land with nine licensed sites.
The distillery at Muir of Ord was built later, in 1838, by the local laird Thomas MacKenzie, who then leased it out to a succession of owners who ran it with varying degrees of success. Things stabilised in 1896 when the Dundee-based blenders Jas. Watson took charge and expanded the site. Watson's then sold it on to Dewar's in 1923 and two years later was absorbed into the greater DCL (Diageo) estate.
It is one of only three distilleries currently which are self-sufficient in their malt requirements [the others are Roseisle and Springbank]. Its original floor maltings were replaced with Saladin boxes in 1961, which in turn were removed when the large drum maltings was built in 1968. Today it produces malt for all of Diageo's northern plants, Talisker and, on occasion, makes heavily peated malt for Islay.
A recent rise in demand (from blenders and as single malt) has seen Glen Ord expanding twice. The first phase saw capacity rise to 5m LPA and a second (completed in 2014) saw that double to 10m LPA.
It has been available as single malt since the 1980s, although under a confusion of different names: Glen Ord, Glenordie, Ordie, Ord, and Muir of Ord. Diageo has now plumped for Singleton of Glen Ord and is promoting it heavily in the Asian market.
Timeline
1838

Thomas Mackenzie founds the Glen Ord distillery

1847

Mackenzie places the distillery on the market

1855

Glen Ord is bought by Alexander MacLennan and Thomas McGregor

1870

MacLennan dies and his widow (and her new husband, Alexander Mackenzie) takes over the running of the distillery

1878

Mackenzie builds a new still house but it burns to the ground almost immediately

1882

The Glenoran name is registered for whisky produced at Glen Ord

1896

The distillery is sold to James Watson & Co following Mackenzie's death

1923

Glen Ord is sold to John Dewar & Sons; the whisky's name is changed back to Glen Ord

1925

Dewar's becomes a part of CL

1961

Glen Ord's maltings are abandoned and a Saladin box installed

1966

A further two stills are installed, bringing Glen Ord up to six

1983

Malting at Glen Ord stops entirely

1988

The Glen Ord visitors' centre opens

2002

Glen Ord 12 Year Old launches

2006

The distillery's whisky is bottled as The Singleton of Glen Ord for the first time as a 12 year old

2010

The Singleton of Glen Ord 15 Year Old is released in Taiwan

2013

The Singleton of Glen Ord Trinité, Liberté and Artisan are released in travel retail
Owners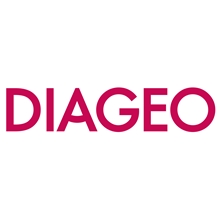 Current owner
Previous owners
United Distillers

1986 - 1997

Distillers Company Limited

1925 - 1986

John Dewar & Sons

1923 - 1925

James Watson & Son

1896 - 1923

Alexander MacKenzie

1870 - 1896

Alexander McLennan

1868 - 1870

Thomas McGregor and Alexander McLennan

1855 - 1868

Robert Johnston and Donald McLennan

1847 - 1855

Thomas MacKenzie

1838 - 1847
Contact
Address

Glen Ord Distillery




Muir of Ord




Ross-shire




IV6 7UJ




United Kingdom

Phone

+44 1463 872004

Visitor Opening Hours

Monday

10am to 4pm (Nov-Feb), 5pm (Mar-Oct)

Tuesday

10am to 4pm (Nov-Feb), 5pm (Mar-Oct)

Wednesday

10am to 4pm (Nov-Feb), 5pm (Mar-Oct)

Thursday

10am to 4pm (Nov-Feb), 5pm (Mar-Oct)

Friday

10am to 4pm (Nov-Feb), 5pm (Mar-Oct)

Saturday

10am to 4pm (Nov-Feb), 5pm (Mar-Oct)

Sunday

Noon to 4pm (Nov-Feb), 5pm (Mar-Oct)