Speyside distillery Glenfiddich has released two new limited edition expressions in its Spirit of Taiwan range, a pair of 26-year-old whiskies finished in Vino Formosa Rosso Taiwanese wine casks.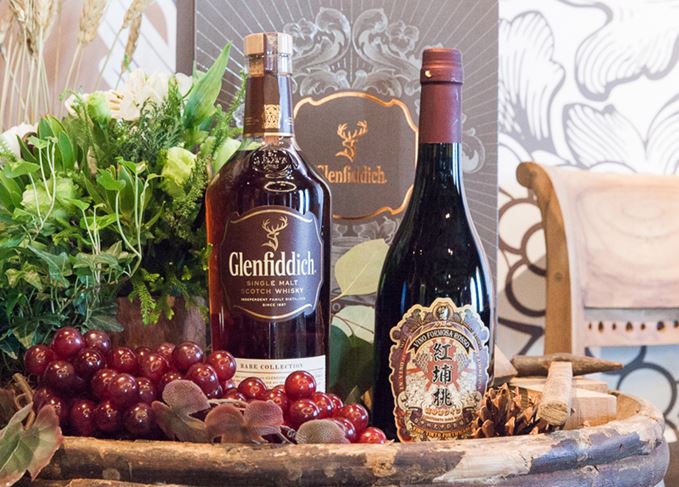 The whiskies, named Black Queen and Ice Breaker, have been matured in American oak casks for 25 years before a 14-month secondary maturation in two ex-red wine casks from the Shu-Sheng Domaine winery in Taiwan.
James Chan, Glenfiddich Taiwan brand ambassador, said: 'We took the original Glenfiddich as the core [of the whiskies] and chose a more mature year to "interact" with the wine cask – and it produced flavours that are unique and incredibly sweet.'
Although both casks were seasoned with wine made from Black Queen grapes, the wine held in the Ice Breaker cask was made with a 'modern' method which involves freezing the grapes after juicing by soaking them with dry ice, which is said to '[help] the cell walls of the fruits break, releasing a darker colour and more polyphenols.'
Just 280 bottles of Black Queen, bottled at 54.1% abv, and 290 bottles of Ice Breaker, 53.4% abv, are available to purchase exclusively in Taiwan, priced at NT$38,000 (£995) per bottle.
The releases follow Glenfiddich's previous entry in its Spirit of Taiwan range, the Vino Formosa Rosso Cask Finish Single Malt Scotch Whisky No.1, released in April 2018.
Glenfiddich has previously used Canadian icewine casks – comprised of grapes frozen while on the vine, rather than after juicing – in its Winter Storm expression, released in 2017 as part of the distillery's Experimental Series.