Swedish whisky distillery Mackmyra is set to release Intelligens, the 'world's first' whisky created using an artificial intelligence (AI) programme.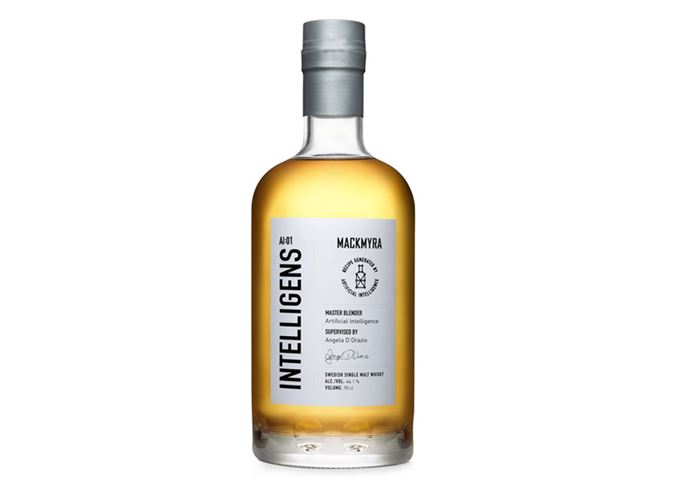 The AI, built by Swedish technology firm Fourkind and based on the Microsoft Azure platform, analysed over 70 million different combinations of whiskies based on Mackmyra's original 75 recipes.
Overseen by Mackmyra master blender Angela D'Orazio, the AI was provided feedback such as reviews, ratings and brand ambassador evaluations, which it analysed using an algorithm in order to develop the final Intelligens recipe based on what drinkers liked.
Jarno Kartela, principal machine learning partner at Fourkind, said: 'Algorithms don't have minds, so we need a new approach in order to understand something as complicated as whisky.'
'Even though they lack human expertise, we can teach machines to understand which elements make up past recipes and products, and how these are perceived and ranked by customers and experts.'
The no-age-statement single malt is said to contain notes of 'vanilla, oak tones, citrus and pear' and is bottled at 46.1% abv.
The first batch of 5,000 bottles of Intelligens will be available from the Mackmyra distillery website from 3 September, priced at £59.99 per 70cl bottle.
The bottle is packaged with an NFC tag, a piece of 'intelligent packaging' which smartphone users can scan in order to find out more information about the whisky.
Mackmyra also conducts other whisky 'experiments' using materials such as ex-cloudberry wine casks.