Scientists exploring yeast's ability to generate flavour have uncovered strains commonly used for producing beer that 'possess promising characteristics' for whisky distilling.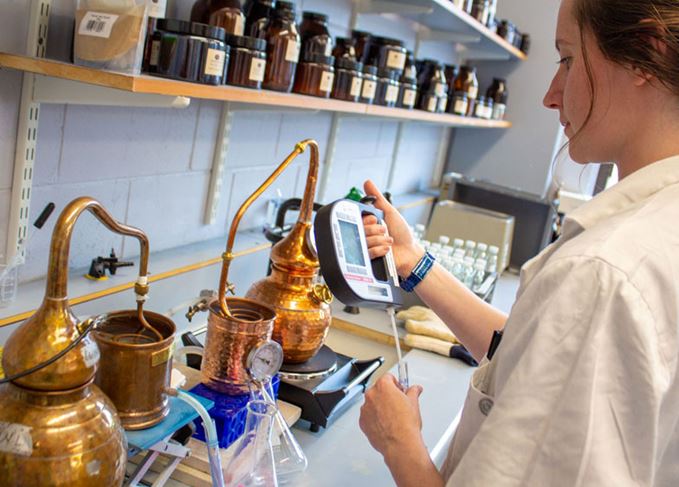 Researchers from Heriot-Watt University and the Port of Leith distillery are exploring how different yeast strains 'contribute to the complexity of flavours found in Scotch whisky'.
Now halfway through a two-year study, the team from the Knowledge Transfer Partnership (KTP) has already identified brewing strains of yeast that have an ability to 'maintain the balance between alcohol yields and flavour'.
The team, led by Victoria Muir-Taylor, KTP associate distiller at Port of Leith, will publicly share its findings with the whole industry upon completion in September 2020.
Muir-Taylor said: 'A huge amount of attention has been given to the type of cask used for maturation, but we want to focus on the early phases of the production process.
'We want to see what new characteristics we can bring out in a whisky from changing the yeast alone. We believe this is a key area for innovation.'
The majority of Scotland's whisky distillers have used the same strains of distillers yeast, Saccharomyces cerevisiae, in their fermentations for decades.
These strains typically produce a large amount of alcohol required for distillation.
However some distilleries are now exploring other yeast strains, including those used to produce beer and wine, which create a variety of different flavours.
In January Glenmorangie released a single malt whisky produced using a strain of yeast – Saccharomyces diaemath – found growing on ears of barley close to the Tain distillery.
The KTP research project is currently experimenting with a number of yeasts and fermentation times and temperatures, 'drawing ideas from different sectors of the drinks industry'.

Scientific approach: Researchers analyse small batches of new make spirit produced using different yeast strains

Ian Stirling, co-founder of Port of Leith distillery, which is to be Scotland's first vertical whisky distillery when it commences production in 2021, said: 'There are hundreds of commercially available yeasts and, while not all are suitable for whisky distillation, many can create unique and distinctive flavours in the new make spirit.
'Until recently, efficiency has tended to dominate the conversation about yeast. However, we've already seen a few companies conducting experiments with some wonderful results reaching the market. However, Scotland still lags behind the US in terms of innovation in this area.
'We want to find new flavours and styles that we can draw through to our distillate. There are a huge number of variables to consider such as how long you ferment for and at what temperature, but we firmly believe that this research will be beneficial for the industry as a whole.'
Currently the team is conducting trials using small-scale fermentations using commercially available yeast strains.
The resulting wash is then distilled using two small, two-litre copper pot stills before being analysed.
Muir-Taylor added: 'We will be sharing the results of this project with the industry at large to benefit innovation and the continued growth and development of the Scotch whisky industry.
'As one of Scotland's key exports, it is essential that we continue to push boundaries.'