Discount retailer Lidl has unveiled another series of aged Scotch whisky malts and blends with eye-catchingly low prices and limited availability.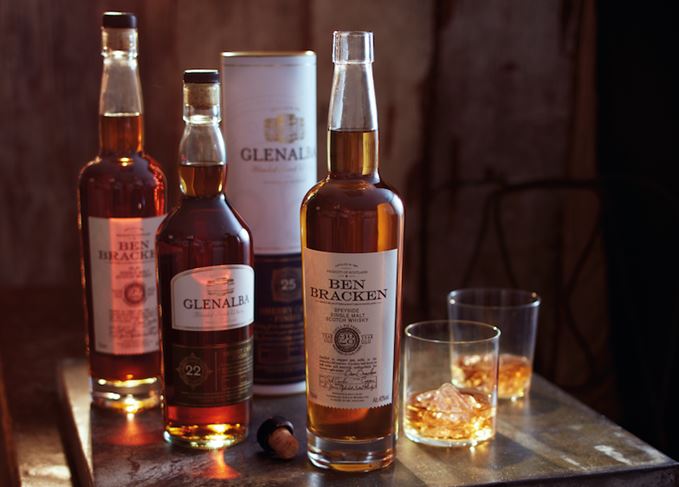 On sale in all UK stores from 12 November, the launches include three Sherry cask-finished Glenalba blends: a 22-year-old, a 25-year-old and a 34-year-old, priced respectively at £29.99, £34.99 and £49.99 for a 70cl bottle.
The retailer has 24,000 bottles each of the 22-year-old and 25-year-old, plus 10,000 bottles of the 34-year-old.
Also available from 12 November are two single malts: Ben Bracken 28 Years Old from Speyside, and Ben Bracken 22 Years Old from Islay, priced at £49.99 and £44.99 respectively. Only 6,000 bottles of each are available.
Three years ago, Lidl hit the headlines when it released the 33-year-old 'Maxwell' single malt at a price of £39.99 – and sold all its stock within three days.
Ben Hulme, head of beers, wines and spirits at Lidl UK, denied that the whiskies were 'loss leaders' aimed at luring customers into stores in the crucial pre-Christmas trading period, and said the company was able to source the whiskies at such low prices thanks to its excellent relationships with suppliers.
'We have a very straightforward way of dealing with our suppliers, and we ask them to keep their eyes open for any special parcels like this,' he said.
'Sourcing whiskies of this age at this price isn't easy at the moment, although the market has eased back a little bit over the past year or so.'
Look out for Scotchwhisky.com's own verdict, scores and notes on the new Lidl whiskies, which will be published in the Tastings section prior to the 12 November launch.