Scotch has missed out on a top five placing in the soon-to-be-published Jim Murray's Whisky Bible 2016 for the second year in a row – with Canada's Crown Royal taking top spot.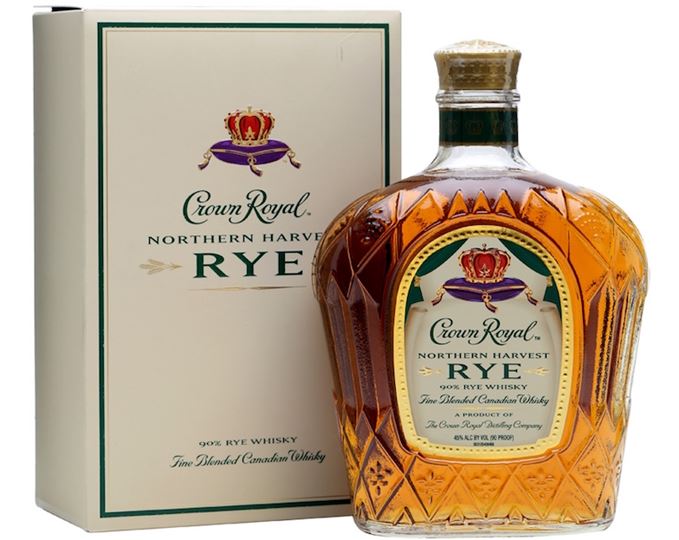 Murray has named Crown Royal Northern Harvest Rye as his World Whisky of the Year for the Whisky Bible's 2016 edition, which is published today and will be in bookshops on Monday.
The whisky, produced at the Gimli Distillery on the shores of Lake Winnipeg and the first Canadian bottling to win the accolade, is joined in this year's top five by Pikesville 110 proof Straight Rye from Heaven Hill in Kentucky, Irish pot still whiskey Midleton Dair Ghaelach, Buffalo Trace's William Larue Weller Bourbon and Yamazaki Mizunara from Japan.
But no Scotch bottling made the top five for the second year running, with Glenfarclas Family Cask 1957 taking the award for Scotch of the Year.
Murray, who tasted over 1,000 new whiskies for the 13th edition of the Whisky Bible, awarded Crown Royal Northern Harvest 97.5 points out of 100 and said: 'To say this is a masterpiece is barely doing it justice.'
He added: 'To be honest, I had been considering actually demoting Canadian whisky from having its own chapter in the Bible.
'The quality of Canadian has been disappointing me for some time with too many non-whisky products, like fruit juice or wine, being added to give a softer flavour.
'Then Crown Royal Northern Harvest pops up out of nowhere and changes the game.'
The award to Crown Royal follows the similarly headline-grabbing announcement of Yamazaki Sherry Cask 2013 as last year's World Whisky of the Year.
'This year, doubtless there will be many more eyebrows raised because rarely is Canada mentioned when it come to the world's top whiskies,' said Murray.
'But, again, I have no doubt people finding the bottling I tasted will be blown away with this whisky's uncompromising and unique beauty.
'It certainly puts the rye into Canadian rye.'
As well as giving the two top spots to rye whiskies, this year also marks the first time that an Irish whiskey has made Murray's top three.
Other award winners included English Whisky Company's Chapter 16 bottling as European Whisky of the Year (Multiple casks); and Kornog Taouarc'h Chwec'hved 14 from Britanny as European Whisky of the Year (Single cask).