A rare vertical of Macallan single malt bottlings covering the years 1945-1986 is up for grabs at Sotheby's first Hong Kong auction of the year this weekend.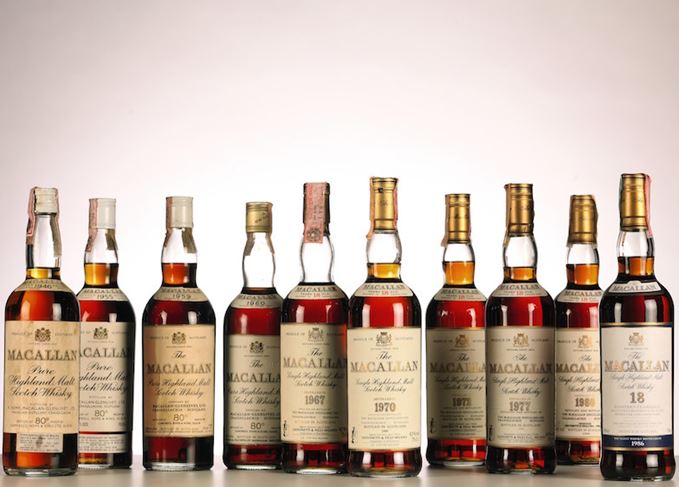 The 42-bottle collection is joined by rare Dalmore and Port Ellen bottlings in the Finest & Rarest Wines sale, to be held at Sotheby's Hong Kong Gallery this Saturday, alongside sought-after Japanese whisky and Cognac.
The Macallan whiskies are split into six-bottle lots, with the 1945-50 lot attracting a high estimate of HK$350,000 (US$45,000), compared to the 1981-6 lot at HK$85,000 (US$10,000).
Three magnums of Port Ellen Legacy 29-year-old, bottled in 1983, are expected to fetch up to HK$26,000 (US$3,200), while 10 bottles of Dalmore Amoroso Sherry Finesse 1981 could make up to HK$45,000 (US$5,500).
The sale also includes rare Japanese whisky from the closed Hanyu distillery, and a Rémy Martin Louis XIII Le Jeroboam Cognac gift set, expected to fetch up to HK$240,000 (US$30,000).
'It is with great anticipation that we kick off 2016 with such an exciting auction,' said Adam Bilbey, head of Sotheby's Wine Asia.
'The great names of Burgundy and Champagne are in plentiful supply and we are also pleased to be offering such a rare Macallan vertical and an incredible opportunity to acquire a jeroboam of the iconic Rémy Martin Louis XIII.'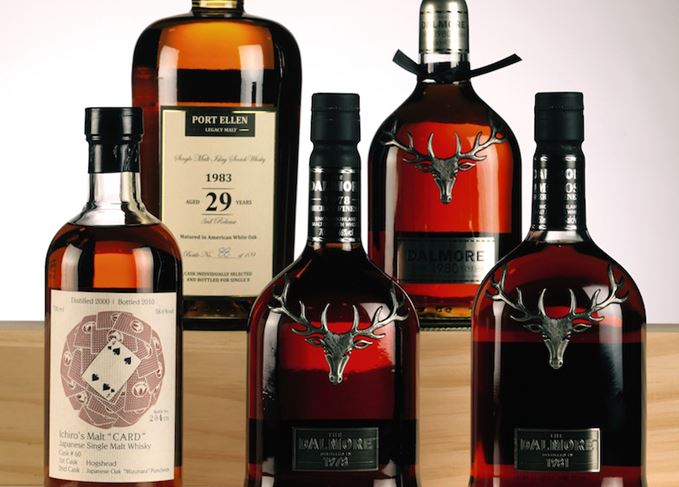 Also up for grabs: Port Ellen, Dalmore and Hanyu