Plans to resurrect Port Ellen distillery on Islay, over 35 years since it closed, have been formally submitted for approval by the local council.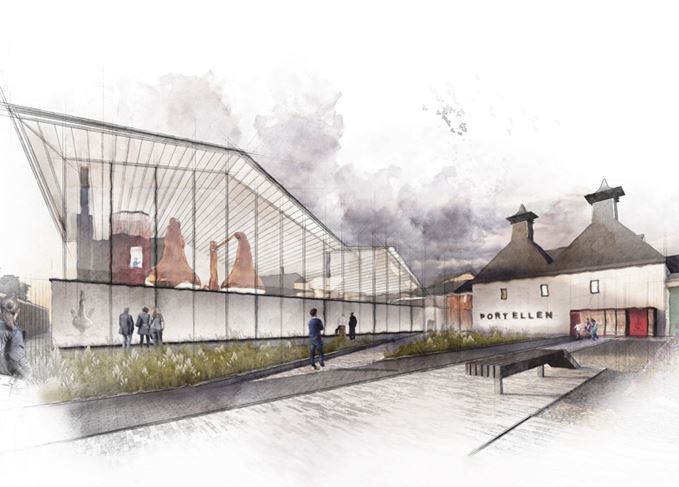 The planning application, which includes details for the construction of a new stillhouse, will now be reviewed by Argyll and Bute Council.
Pending planning approval, Port Ellen is expected to be operational in 2021.
If approved, the distillery would produce a number of spirit styles using a pair of copper pot stills modelled after the original two that resided at Port Ellen, plus a second, smaller pair of stills used to produce alternative spirit characters.
Diageo, owner of Port Ellen, had unveiled its plans at a pre-planning consultation with local residents and stakeholders in January.
With many of the original buildings at Port Ellen having been demolished following its closure in 1983, Diageo intends to build a new, glass-fronted stillhouse.
The original kiln building, with its distinctive pagoda roof, and the sea-facing warehouses that bear the words 'Port Ellen', will be restored as 'integral parts of the revived distillery'.
Georgie Crawford, project implementation manager for Port Ellen, said: 'This is no ordinary distillery project, we are bringing a true whisky legend back to life and we believe our plans do justice to the iconic status of Port Ellen and will capture the imagination of whisky fans from all over the world.'
The distillery's resurrection forms part of a £35 million investment by Diageo in reviving Port Ellen and Brora distillery in Sutherland.
The company is also investing a further £150 million in improving its visitor facilities at its 12 existing Scotch whisky visitor centres, as well as the build of a new Johnnie Walker Experience in Edinburgh.
Video: Georgie Crawford discusses the plans (originally published July 2018):