The Balvenie single malt has partnered with Michelin-starred chef Michel Roux Jr to create a film series exploring the 'true meaning of craftsmanship'.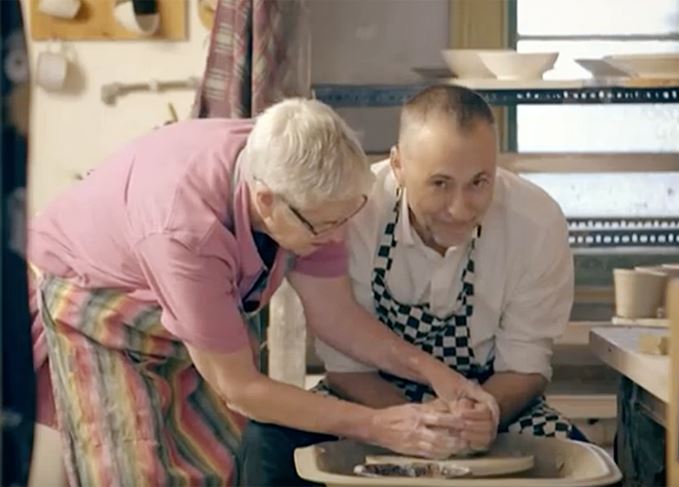 The series, titled The Craftsmen's Dinner, examines the individual skills of six craftspeople, from a piano-playing salmon smoker through to a Sheffield-based knife forger, before culminating in a grand dinner featuring the fruits of their labours.
As well as hosting the series, Roux Jr, owner of the two Michelin-starred Le Gavroche restaurant in London and former presenter of BBC's Masterchef: The Professionals, gets his hands dirty attempting to master each skill.
He said: 'I have tremendous respect for people who dedicate the years required to mastering and perfecting their trade, so it was a fantastic experience to work with The Balvenie on this project, and to meet such talented individuals.'
William Grant & Sons, owner of the Balvenie distillery, has produced the six-part YouTube series to further align the brand with the notion of craftsmanship.
Jonny Cornthwaite, senior brand manager of The Balvenie, described The Craftsmen's Dinner as the brand's 'largest and most ambitious project to-date'.
'Celebrating exceptional craftsmanship is at the heart of everything we do for The Balvenie, so it is a privilege to work with Michel Roux Jr and these six individuals who really capture the heart of our brand ethos,' he said.
The series mirrors a similar project airing in the US called Raw Craft, in which celebrity chef Anthony Bourdain embarks on a road trip around the country exploring the workplaces of various craftspeople.
Roux Jr admitted that while the meaning of the word 'craft' has been 'abused' by some companies in recent years, the people featured in the series are 'most definitely craftsmen and women'.
'It's all about the manual work and achieving perfection, and not necessarily for financial gain,' he said. 'That's the difference. Take the knifesmith, Will Ferraby for example: he'll only make a certain amount of knives per month because he can't physically make more. It takes eight weeks to make that knife and he won't change that because that's what it takes to make perfection.'
The first episode of The Craftsmen's Dinner, featuring Ferraby Knives, will air on The Craftsmen's Dinner YouTube channel on 15 March, with a new episode due to for release every fortnight.
For a sneak peek of what the series has in store, watch the trailer below.