The sixth batch of Balvenie's Tun 1509 series has been launched as a no-age-statement vatting of 21 casks from the Speyside distillery.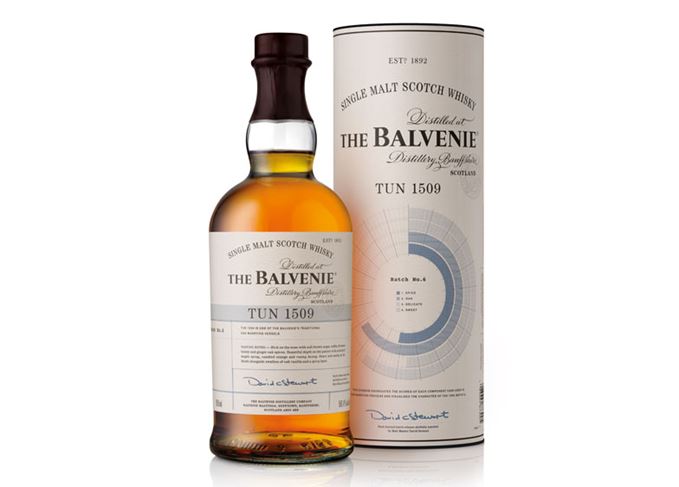 The expression is a vatting of single malt whisky matured in three different types of cask: refill Sherry butts, ex-Bourbon barrels and 'DoubleWood' refill Sherry butts.
The whiskies were married in Tun 1509 for three months before being bottled at 50.4% abv.
David Stewart, Balvenie malt master, described the whisky as having notes of 'maple syrup, candied orange and runny honey'.
He said: 'Batch 6 is a truly remarkable liquid that showcases gorgeous character and rich depth produced during the marrying process.
'This expression is sure to have whisky enthusiasts excited, much like the last Tun 1509 series we released a year ago.'
Balvenie Tun 1509 Batch 6 is available globally, aside from Asia, for around £300 a bottle.
Its carton comes with a breakdown of the 21 different casks used to create the vatting.