The Speyside Heather Centre and newly-opened Whisky Lounge has been destroyed by a fire today.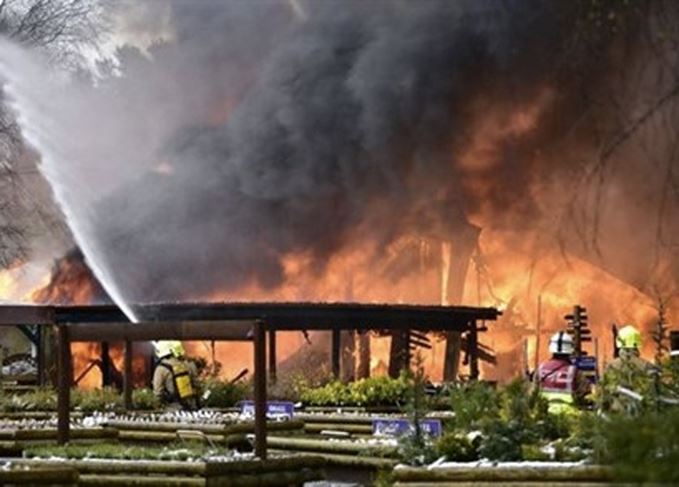 Around 40 firefighters from Scottish Fire and Rescue Service (SFRS) have been battling the blaze at the Grantown-on-Spey tourist attraction since early this morning.
It is thought the fire began around 8.20am but the cause is as yet unknown. No-one is believed to have been hurt by the incident.
The fire is a major blow to Speyside tourism, particularly during the Spirit of Speyside Whisky Festival (28 April – 2 May), which sees some 26,000 visitors attracted to the area for its duration.
The Heather Centre's Whisky Lounge, which was recently refurbished to host tastings, dinners and events as well as a whisky bar for passers-by, has been hosting whisky brunches and was due to present the Highland meets Speyside Distillery Tasting tomorrow evening as part of the Spirit of Speyside festival.
Denny MacTaggart, whisky manager at the centre who also lives on-site, said via a Facebook update: 'It has to be my worst nightmare. Waking up because of inhaling smoke and the alarm, seeing our beloved whisky room up in flames. I tried to put it out with the fire extinguisher. But I could not stop it anymore. The fire was too powerful and I nearly fainted. But even more my heart goes out to the wonderful Lambie family. Who took me in their home, gave me an amazing job and made me part of their family.'
The Speyside Heather Centre, which includes a garden, restaurant and gift shop, was founded by Betty and David Lambie in 1972, and has been a firm visitor attraction in the region ever since.
MacTaggart added: 'They gave their heart and soul for this place and now its gone. Even after all this happens to their life work they keep positive and are already making plans to re open and rebuild the place.'
The fire is so severe that support crews from Grantown, Aviemore, Inverness, Kingussie and Nairn fire stations have been called in to assist.
Fire station Manager Robbie MacDougall, the incident commander, said the fire is so strong, the operation to control the blaze is likely to continue into this evening.
'Flames spread rapidly through the building and the fire was already very well developed when first responders arrived. Our teams have been working extremely hard to protect adjacent maintenance buildings from the intense flames and we will continue the firefighting operation until it's brought to a safe conclusion.'
Spirit of Speyside Whisky Festival chairman, James Campbell, said: 'This is a desperately sad thing to happen, and our thoughts are with everyone at The Speyside Centre at this time. We were relieved to learn that no one was hurt.
'The centre has become very much part of the Spirit of Speyside Whisky Festival family in recent years, and I know that the entire whisky community on Speyside will rally round to offer their support.'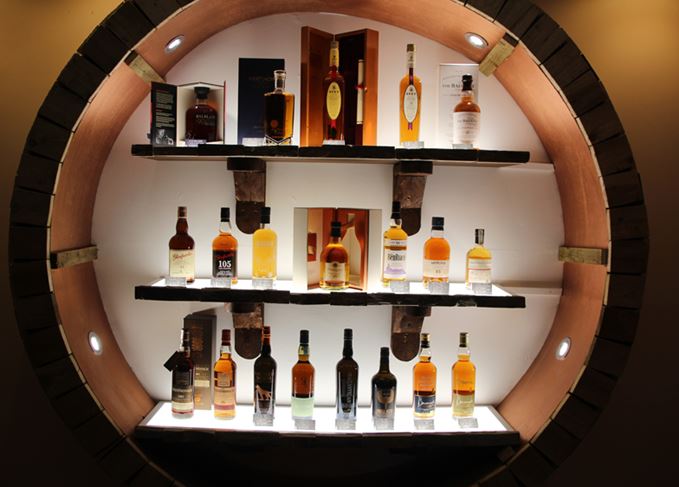 The centre's recently-opened Whisky Lounge had been a hit with visitors