Speyside single malt The Glenlivet has released its first single cask whiskies into the US to celebrate its historic connection with luxury rail operator the Pullman Company.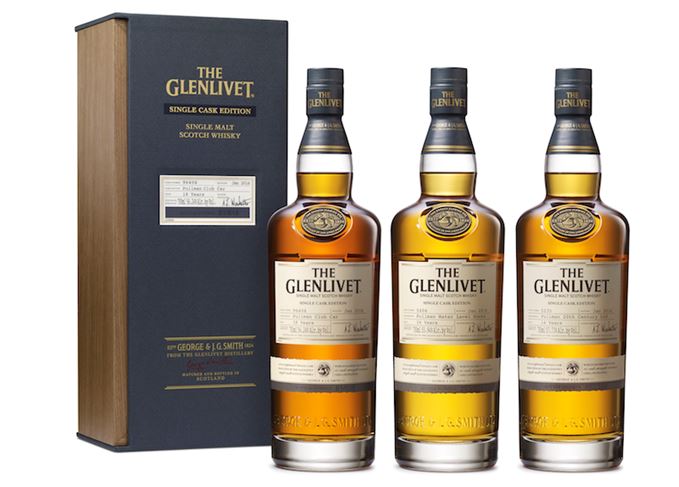 The three whiskies – Pullman Club Car, Pullman Twentieth Century Limited and Pullman Water Level Route – were selected by master distiller Alan Winchester and bottled at natural cask strength, without chill filtration.
They mark The Glenlivet's historic ties to the Pullman Company, a pioneer of luxury rail travel: Captain Bill Smith Grant, the last distilling descendant of distillery founder George Smith, persuaded Pullman to offer 2oz miniatures of The Glenlivet in its dining cars, helping to spread the malt's fame across the US.
The range is the Chivas Brothers-owned distillery's first single cask release into the US market, and is available exclusively there.
Pullman Club Car takes its name from the car that appeared on Pullman trains from the end of Prohibition. Matured in a Sherry butt for 18 years, 618 bottles are available.
Pullman Twentieth Century Limited is named after 'The Most Famous Train in the World', which could travel from New York to Chicago overnight in record time. Aged in a European oak butt for 14 years, 588 bottles are available.
Pullman Water Level Route marks the scenic journey taken by Twentieth Century Limited from New York to Chicago via The Great Lakes. It was matured in an American oak hogshead for 14 years, with 321 bottles available.
Each whisky has a suggested retail price of $349.99 per bottle.